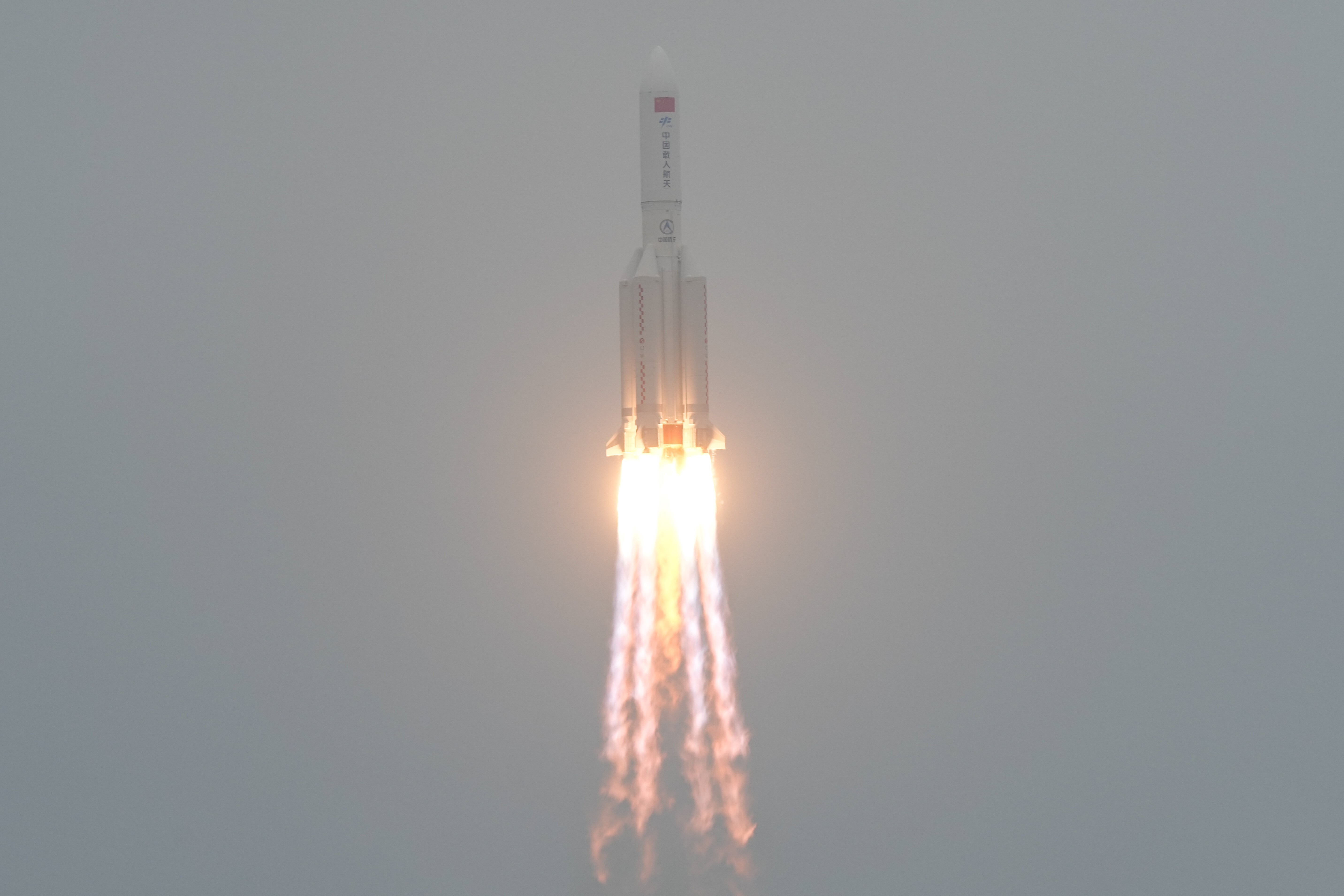 An enormous rocket component that China recently launched into space is out-of-control in orbit and is expected to make a chaotic reentry into the atmosphere this week, provoking concerns about a possible impact in a populated area.
The rocket debris, which is estimated to weigh more than 20 metric tons, will most likely splash down in remote ocean waters, but its current trajectory also passes over urban areas as far north as New York state and as far south as New Zealand, reports Andrew Jones of SpaceNews.
China's Long March 5B rocket blasted off last Wednesday, and successfully delivered the first "Tianhe" module of the nation's new space station into orbit. Unfortunately, the massive core stage of this particular rocket, known as the CZ-5B, also ended up in orbit.
Expendable rocket parts that enter orbit are often equipped to perform "deorbit burns," maneuvers that guide them into controlled reentries of the atmosphere over unpopulated regions. Ground-based radar trackers have revealed that the 30-meter-tall CZ-5B core is tumbling in space, confirming that Chinese space officials do not have control over the component and therefore cannot perform a deorbit burn that would ensure a safe reentry.
Click here to read more.
Source: Vice