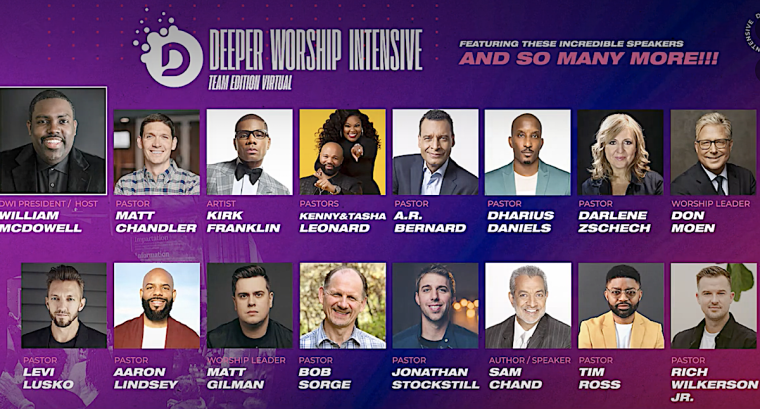 Award-winning gospel singer and Pastor William McDowell is currently hosting a four-week intensive featuring a masterclass of leaders worldwide to equip all Christians, not only worship leaders, to live out their Christian faith.
Hosted by McDowell, his all-new Deeper Worship Intensive "Team Edition" features speakers including: Darlene Zschech, RT Kendall, Don Moen, Matt Chandler, A.R. Bernard, Rich Wilkerson Jr., Kirk Franklin, Levi Lusko, Bob Sorge and many other pastors, worship leaders and authors. The diverse lineup will serve as a master class in leading multiple courses that will equip individuals and their ministry teams.
"It's really the marriage between presence and pragmatics. So really, what we have is a group of people who are presence carriers, or what we call presence people, people who have encountered God, but really taking a pragmatic approach to really talking about it and lifting up the hood and saying, 'OK, I know you've seen how these things operate but these are the principles behind it,'" McDowell told The Christian Post of what to participants can expect from the program.
Click here to read more.
SOURCE: Christian Post, Jeannie Law