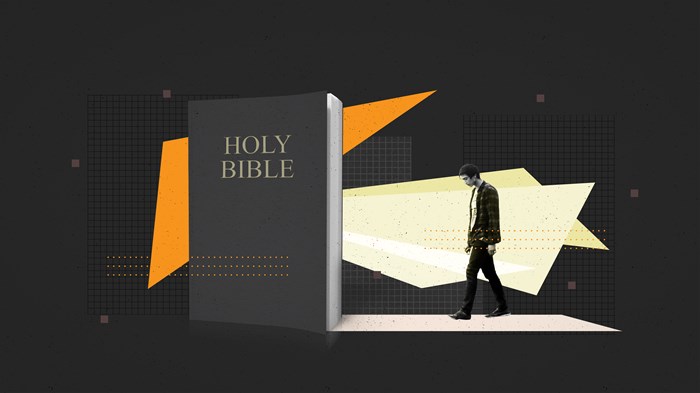 As I led a Bible study on sanctification, I shared three scriptural narratives of the Christian life. The first: a renewal, death-and-resurrection narrative about repentance and each new day being filled with God's forgiveness. The second: a story of God's people journeying through the perilous wilderness where they face struggles and spiritual attacks. And third: an image of a life of service—becoming living sacrifices pleasing to God, engaging with neighbors, and sharing joys and burdens in community.
"Which one of these images describes your life right now?" I asked. Unsurprisingly, the participants picked different ones. One woman felt she wasn't good enough for God because she felt guilty about past sin. "How can God ever forgive me? I need to return again and again to the cross." Another parishioner said, "I feel like life is a struggle and I'm constantly under attack, tempted to doubt God's promises of provision." This brother had been unemployed for some time, and after being turned down repeatedly by potential employers, he felt the need to hope in God again. A third person said, "I just want to know what people need in this community and do something about it!" This young man was ready to act, eager to serve his neighbors.
Does every Christian experience the spiritual life in the same way? Of course not. Yet we often teach sanctification as if they do. We argue about whether sanctification should be seen as a cycle or a process, whether holiness is about struggle or perfection, and so on. We make sanctification into a concept that seeks a unifying solution. We lose the sense that sanctification is about a story—about the Holy Spirit's work in and through (and yes, in cooperation with) broken vessels, best told in the rich, visual language of biblical narratives. There is no single, homogeneous way of thinking about sanctification; everyone is in a different place when it comes to describing the Christian life. I'm grateful for the variety of rich narratives in Scripture at our disposal to help us as we walk with those entrusted to our spiritual care.
The experiences and spiritual needs of the participants in my Bible study that day aligned with narratives of sanctification we find in Scripture. The renewal narrative spoke to the first woman's need for restoration. The second man was facing doubt, and the image of life in the desert—of standing firm against the attacks of the Evil One by holding hope in God's promises—addressed his need for security amid life's struggles. The last person was really asking about purpose in life; he resonated with the biblical image of service and the call to community.
Click here to read more.
Source: Christianity Today