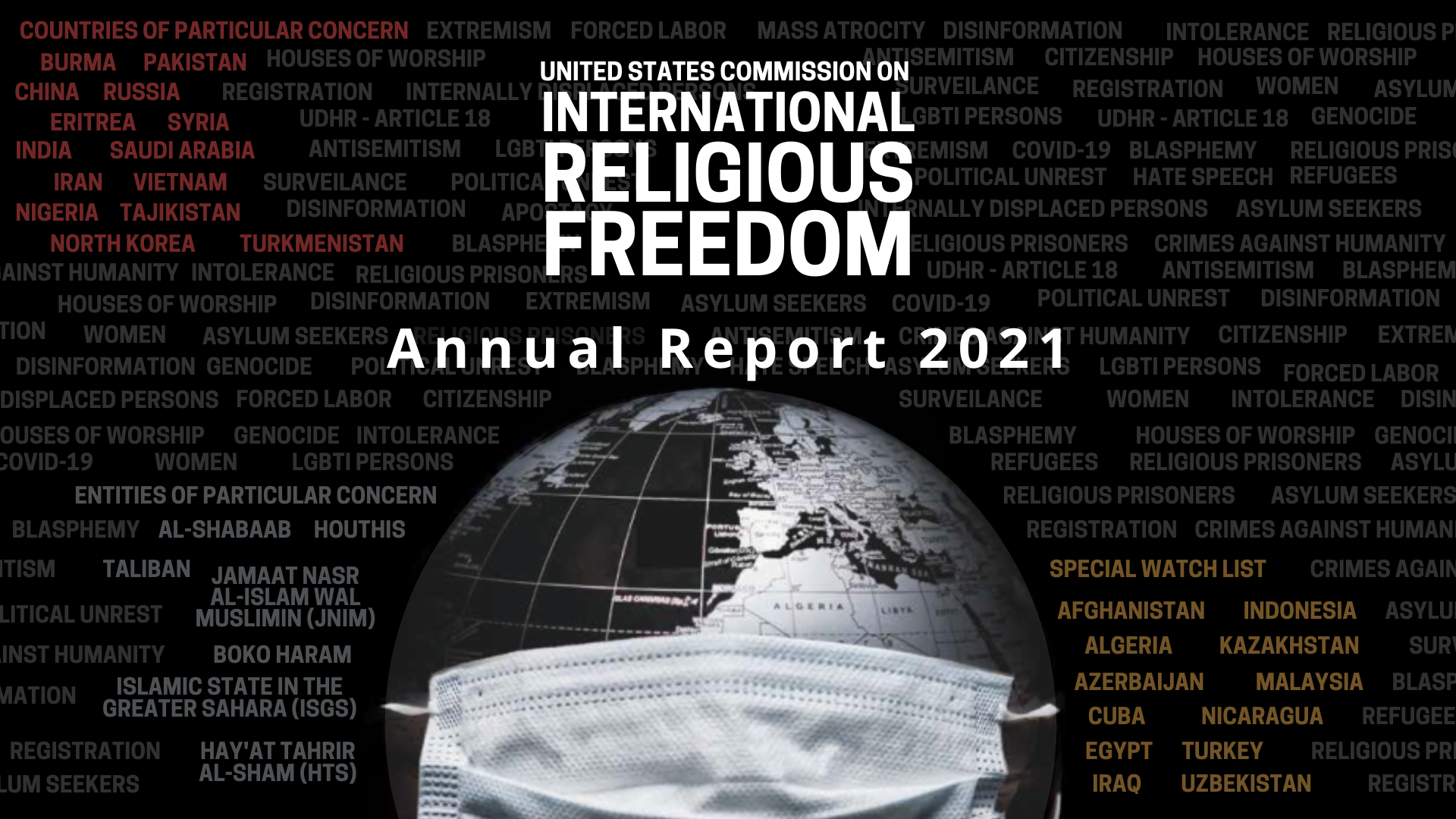 The U.S. Commission on International Religious Freedom warned Wednesday that some countries have used COVID-19 restrictions to discriminate against religious minorities or blame them for the spread of the virus.
USCIRF, a bipartisan commission tasked with informing Congress and the federal government about global religious freedom concerns, released its 2021 annual report detailing the international religious freedom conditions in a year plagued by a pandemic.
The cover of this year's report, which details where religious freedom is "improving or in peril," features a globe shrouded in a face mask, showing the worldwide implications the pandemic had.
Click here to read more.
SOURCE: Christian Post, Emily Wood