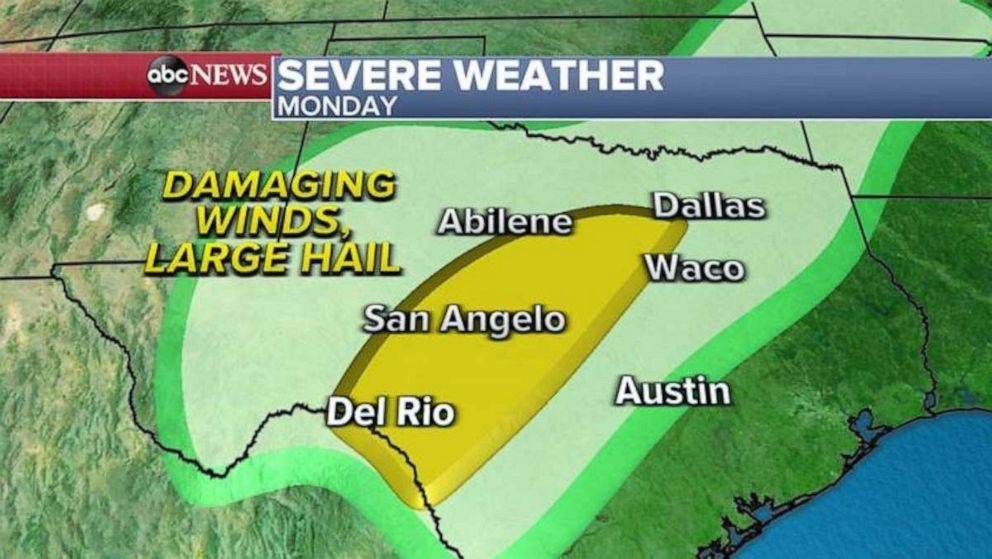 Deadly and damaging storms moved through the South over the weekend from Texas to North Carolina producing 14 reported tornadoes and hundreds of damaging storm reports.
Two people are also dead due to the storm over the weekend including one man in Palmetto, Louisiana, where an EF-3 tornado with winds of 140 mph destroyed his home.
A 17-year-old girl in the Tampa Bay area also died after being electrocuted from a downed wire from a storm.
Straight line winds of 75 to 85 mph from Alabama to Florida produced significant damage to homes in the region.
Huge hail larger than golf balls covered yards in Florida and flooded private pools.
Attention now turns to a new storm moving into Texas with damaging winds and a hail threat for this evening.
This same storm system will move across the Gulf Coast with heavy rain and more thunderstorms expected over the next few days.
Click here to read more.
SOURCE: ABC News, Max Golembo