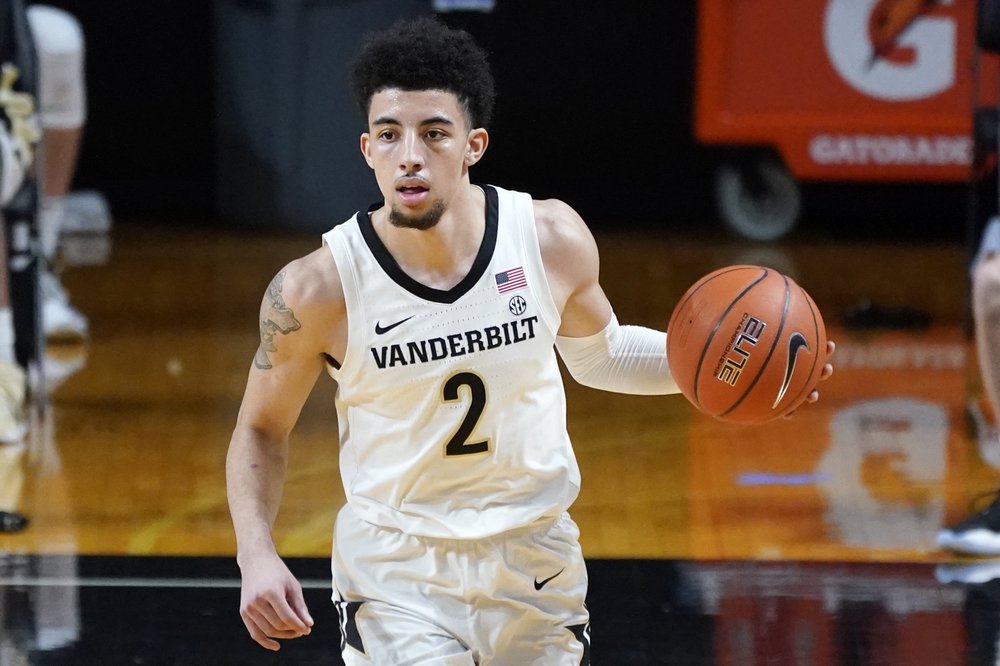 The son of an NBA Hall of Famer has declared for the NBA draft. Vanderbilt guard Scotty Pippen Jr. released a statement Saturday saying he would declare for the 2021 NBA draft.
Pippen, who has played two seasons at Vanderbilt, gave himself an out in case he doesn't get selected in the draft. Though he's entering the draft, he's not signing an agent. That allows Pippen to retain his college eligibility.
— Scotty Pippen Jr (@spippenjr) April 10, 2021
Pippen averaged 20.8 points and 4.9 assists during his second season with Vanderbilt. The team finished just 9-16, and finished 14th in the SEC. Pippen led the team in points, assists and steals.
Click here to read more.
SOURCE: Yahoo! Sports, Chris Cwik