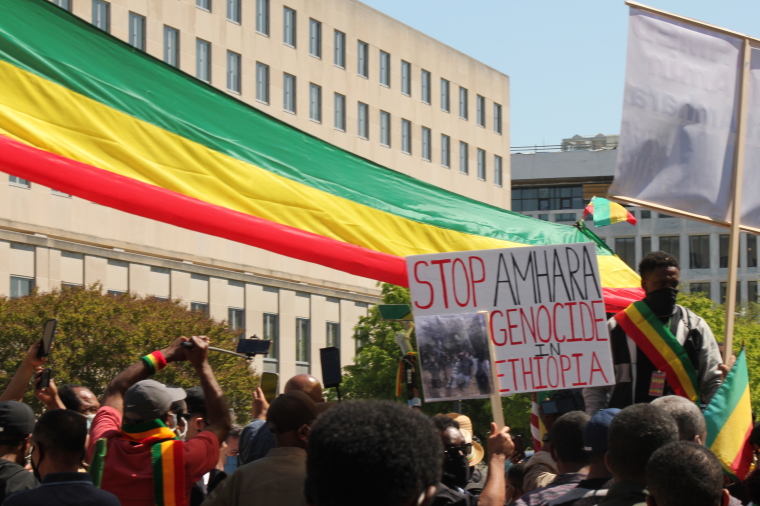 A new civic engagement group based primarily in the Washington, D.C. area, called Voice for the Voiceless Ethiopians, held a protest in front of the U.S. State Department Tuesday, where several dozen gathered to urge the Biden administration to take action against the Ethiopian government for its indifference to and perpetration of acts of genocide against ethnic and religious groups.
Through their efforts, the group hopes to create "public awareness about the ongoing genocide and ethnic cleansing against the Amhara and Orthodox Christians in Ethiopia."
They also called for an end to "the illegal imprisonment without bail of leaders of Balderas for True Democracy in Ethiopia: Eskinder Nega, Sentayehu Chekol, Aster (Qeleb) Seyoum and Askale Demele who opposed (the ruling) OPDO-Prosperity Party's acts of human rights abuses in Ethiopia and its policy of complete marginalization of residents of the metropolitan Addis Ababa," the country's capital and largest city. Balderas for True Democracy in Ethiopia is a registered political party in the country.
Click here to read more.
SOURCE: Christian Post, Ryan Foley