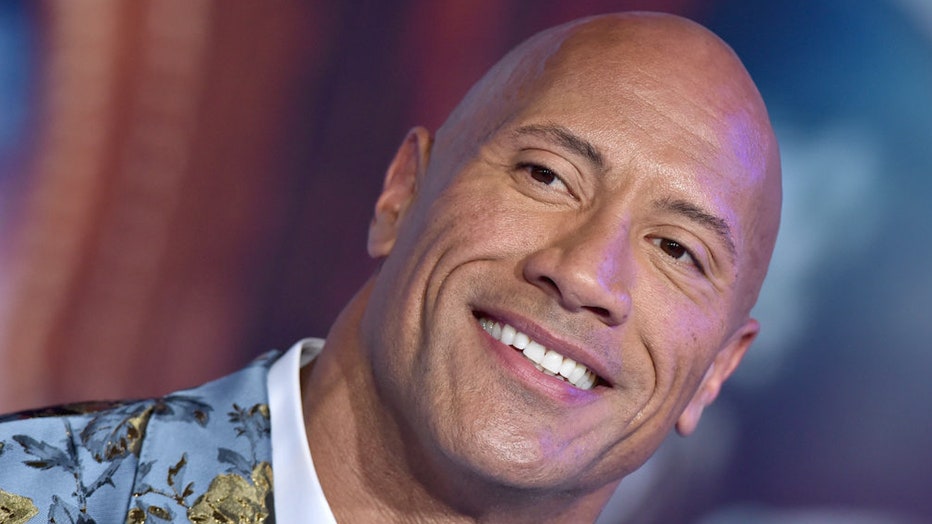 A new poll suggests that many Americans want Dwayne "The Rock" Johnson to run for president in the future.
Consumer research company Piplsay polled 30,138 people nationwide between April 2-4 and found that 46% of Americans would like to see the retired WWE wrestler make the White House his home.
Additionally, 40% of participants said they would like to see both Matthew McConaughey, who's considering running for Texas governor, and Johnson run for public office.
During a 2017 appearance on "The Ellen DeGeneres Show," Johnson said that he was "seriously considering" a run for president.
Nowadays, he's further alluding to a possible run with his new sitcom "Young Rock," which chronicles his younger years.
According to USA Today, each episode of the show features the star in mock interviews during a 2032 run for office. Despite having years' worth of projects lined up in Hollywood, the star still hasn't ruled out one day vying for the Oval Office.
"I would consider a presidential run in the future if that's what the people wanted," Johnson told the outlet in February. "Truly I mean that, and I'm not flippant in any way with my answer. That would be up to the people… So I would wait, and I would listen."
He further explained: "I would have my finger on the pulse, my ear to the ground."
Not sure our Founding Fathers ever envisioned a six-four, bald, tattooed, half-Black, half-Samoan, tequila drinking, pick up truck driving, fanny pack wearing guy joining their club – but if it ever happens it'd be my honor to serve the people 🙏🏾💪🏾🇺🇸 https://t.co/6Xd9ADzqX7

— Dwayne Johnson (@TheRock) April 9, 2021
Click here for more.
SOURCE: FOX5NY – Catherine Park