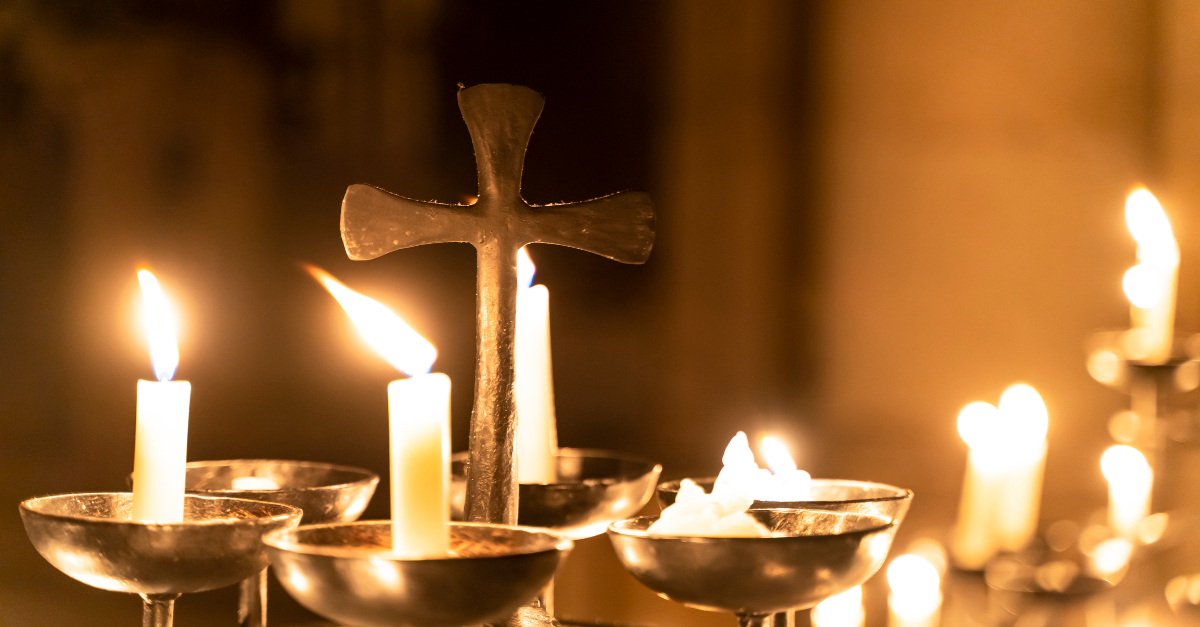 What is the correct attitude concerning what Jesus did for us on the cross?  God understood when He created the plan of animal sacrifices for sins that most people depended on having farm animals for their daily needs. He also knew that each year during Passover they had to take a sacrifice to the temple from their own herd, and that their sacrifice had to be flawless and be a choice pick from all their animals. It was God's design that everyone would have a sorrowful heart, knowing that this innocent animal they raised would have to give its life because of their bad choices. God understood how bad sin was. He also understood that it could destroy someone's life. His plan of the sacrifice was to deter His children from continuing to sin.
However, it is interesting what God says in the Bible at different times and in different ways that He was not pleased by the blood sacrifices alone. Isaiah 1:11 says, "To what purpose is the multitude of your sacrifices to Me?" says the Lord. "I have had enough of burnt offerings of rams and the fat of fed cattle. I do not delight in the blood of bulls or of lambs or of goats." That is why the Psalmist said in Psalm 51:16-17:  "For you do not desire sacrifice, or else I would give it; you do not delight in burnt offering. The sacrifices of God are a broken spirit, a broken and contrite heart these, oh God, you will not despise." Over time the Jewish people, being human, became opportunists and developed the idea of the sheep market. People would come and buy an animal in town saving them a lot of trouble.  Now the Jewish hearts were no longer being broken over sin, and God had had enough!
So what was God's design for repentance of sins through the cross of Jesus Christ?
Click here to read more.
SOURCE: Christian Post, Nolan Harkness