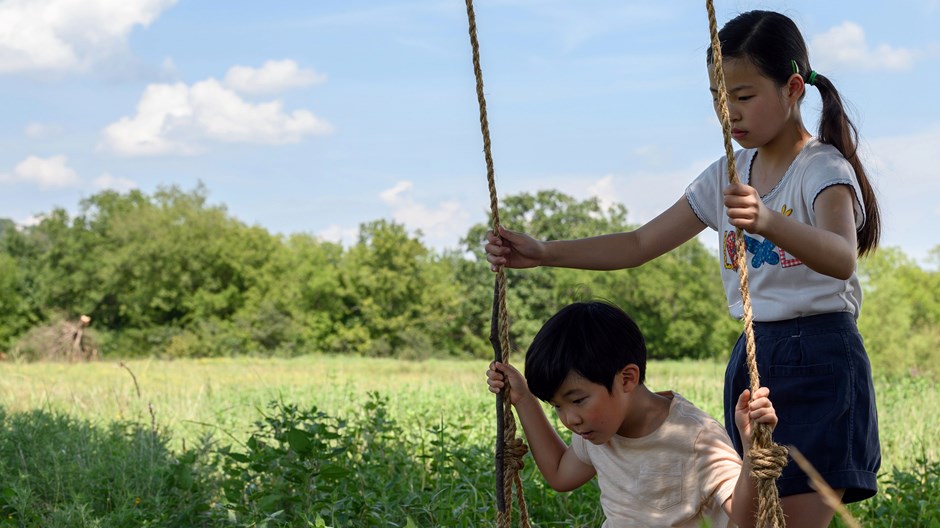 As a child, I dreaded being assigned the "family tree" project. As the daughter of a first-generation Korean immigrant mother and a second-generation, half-Lebanese father, I wasn't exactly set up for success. I would usually put the project off until the night before, then, in a panic, ask my parents for the names of their parents and their siblings, half of which I couldn't spell, and with equal parts frustration and shame write a series of question marks for great-grandparents and great-great-grandparents.
My complex heritage, along with being part of a constantly relocating US military family, also made the common question, "Where are you from?" difficult to answer. At times, my family seemed to be from nowhere. I could easily believe we had sprung up from the ground, grown from scattered seeds.
When I saw the trailer for A24's Minari last year, I was floored by its simplicity and the beauty of actors with Korean features in a starkly American setting. We were six months into a global pandemic that was first identified in China, and some used that fact to justify hatred and violence toward their Asian neighbors. Advocacy group Stop AAPI Hate reported nearly 3,800 harassment and assault incidents against Asian Americans from mid-March 2020 through February 2021. The film released during a time when many Asian Americans, so used to being silent and invisible, were being seen for all the wrong reasons.
Now, Minari is nominated for six Academy Awards, following a year in which a Korean film with a Korean director won Best Picture. Yet this film is not a morality tale of an Asian family fighting the indignities of 1980s racism. Rather, it's an invitation to sit with the writer/director, Lee Isaac Chung, as he shares his childhood memories of loss, identity, and the third culture created when two collide into one another. It offers an opportunity for the church especially to embrace those who are wrestling with belonging and acceptance.
We meet the Yi family as they drive up to their mobile home in rural Arkansas. The parents, Jacob (Steven Yeun) and Monica (Han Ye-ri), want better opportunities elsewhere after finding life in California too expensive and the work too demanding. Their children, Anne (Noel Cho) and David (Alan S. Kim), are less bothered by the move than by the constant fights between their parents about Jacob's idea to start a farm growing Korean fruits and vegetables with the little money they've saved.
Click here to read more.
Source: Christianity Today