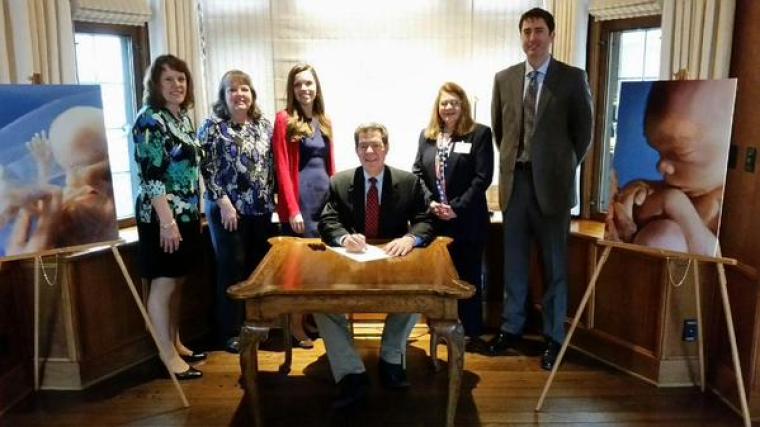 A judge has struck down a Kansas law that banned a common abortion procedure known as a dilation and evacuation abortion or a dismemberment abortion.
Shawnee County District Court Judge Teresa Watson issued the ruling on Wednesday, granting a permanent injunction against the enforcement of the law, which was passed in 2015.
According to Watson, the dismemberment abortion ban was problematic due in part to the lack of alternative abortion procedures that are considered safer for the woman.
Click here to read more.
SOURCE: Christian Post, Michael Gryboski