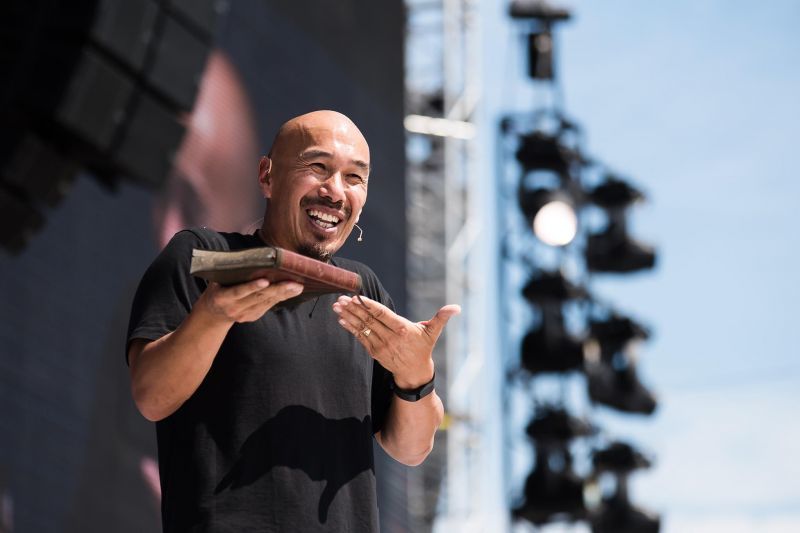 The Bible says in James 4:5, He yearns jealously over the spirit that he has made to dwell in us. Do you believe that you have a heavenly Father who "yearns jealously" for you? He created Adam and Eve to walk with Him in the garden, and He created us to not only walk with Him but in Him. He yearns jealously for this.
Parents might get a small taste of God's emotions with their own children. You produce a life, knowing that the baby will one day have the freedom to ignore you and live independently if he or she chooses. Everything in you hopes this child will want to stay connected. Part of you wants to demand it because you want it so badly, but you know that isn't love. The heartbreak parents feel when their child wants to live independent of them is a fraction of what the Creator feels. Imagine how He feels knowing that some of His children wish He didn't exist. They're busy and tired of trying to squeeze in a token visit as their duty. Their desire to ignore Him is so strong that they convince themselves He's not real. Romans 1 explains that though they know He exists, they suppress the truth. That's how badly they want freedom from Him.
We worship a God who desires unity with His children and between His children. He sent His Son to bring His children together under His care. No good father wants to see separation between his children. As a father of seven, it would crush me to see any of my children rejected and separated from the others. It would anger me to see any of my children being divisive. In God's list of things He hates (Prov 6:16–19), He places greatest emphasis on "one who sows discord among brothers." He calls it an "abomination"! That should stop you dead in your tracks. You should be examining your own life right now to see if you are guilty of something that Almighty God hates so much. If you can casually read on to the next paragraph, you have a serious problem.
Click here to read more.
SOURCE: Christian Post, Francis Chan