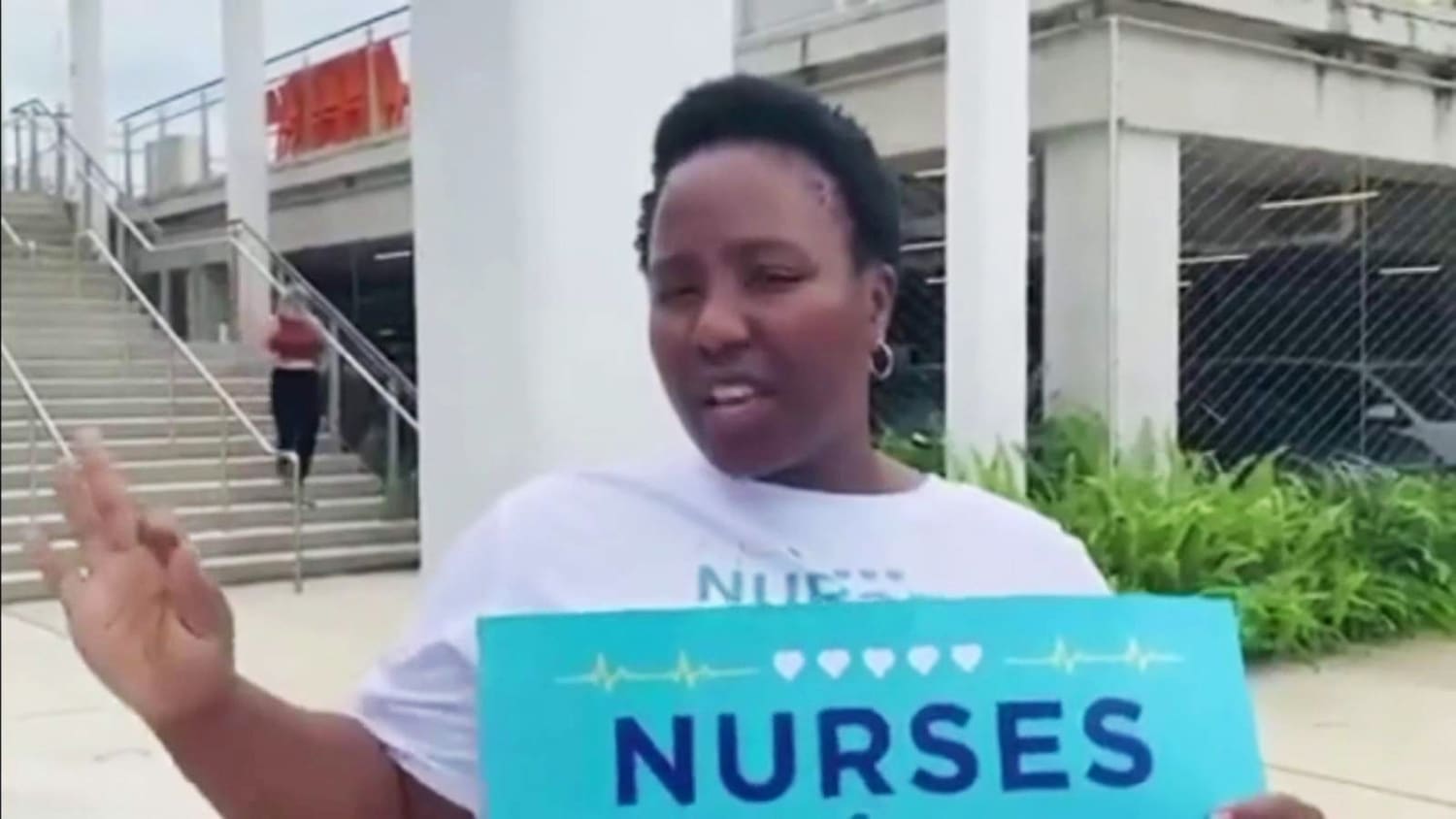 A Miami-area woman was charged in federal court with making threats to kill Vice President Kamala Harris in a series of videos she sent to her husband in prison, authorities said.
Niviane Petit Phelps, 39, sent five 30-second videos and two photographs to her husband back in February through a service known as "JPay," which is used to share media between incarcerated and non-incarcerated individuals, according to a Secret Service complaint.
"The videos generally depict Phelps complaining and speaking angrily to the camera about her hatred for President Joe Biden and Vice President Kamala Harris, among others," authorities said. "However, in those videos, Phelps also made statements about killing Vice President Harris."
In one video from Feb. 13, Phelps said that Harris was "going to die" after "someone paid me $53,000 just to f— you up," according to the complaint. In another from Feb. 14, Phelps claimed she was going to a gun range "until you f—— leave the chair," officials said. And in a video from Feb. 18, she said Harris would die in 50 days, according to the complaint.
Authorities said a photo from Feb. 20 showed Phelps at a shooting range smiling while holding a pistol next to a target containing bullet holes. Two days later, she applied for a concealed weapons permit, according to the complaint. A second photo sent to Phelps' husband depicted a "juvenile male, later determined to be Phelps' son, holding a pistol and a target," authorities said.
Click here to read more.
SOURCE: NBC News, Nicole Acevedo