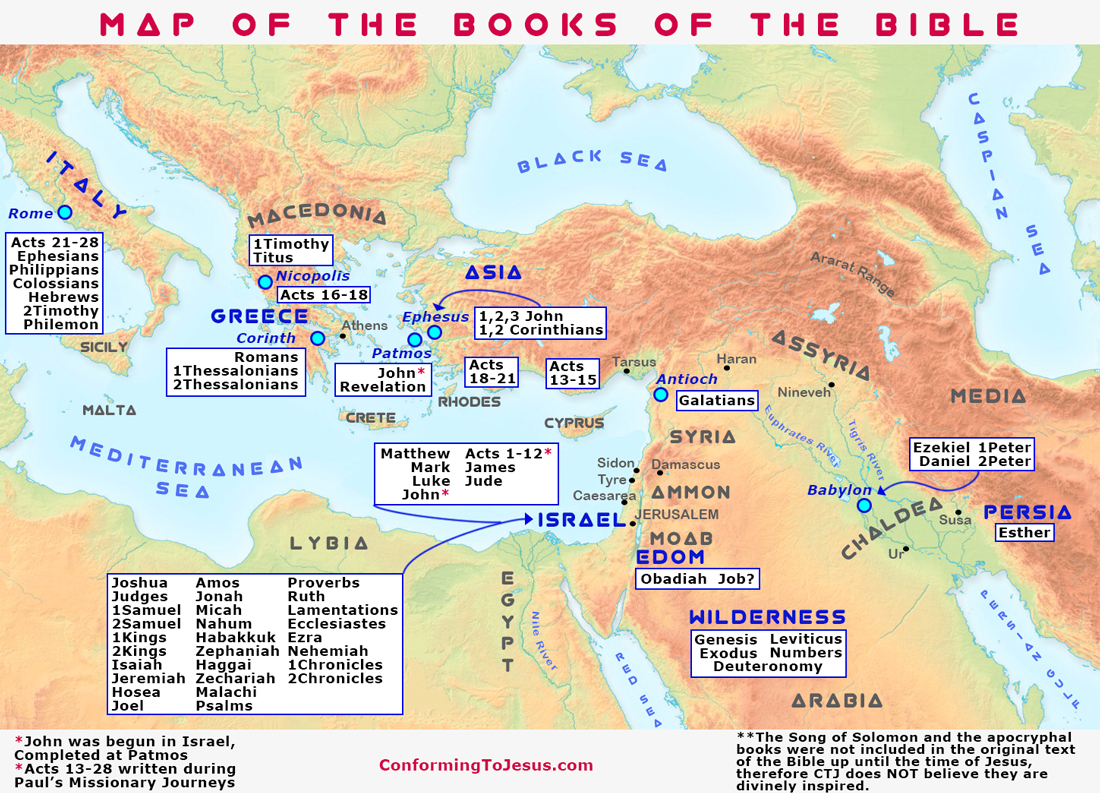 How can we read Scripture as embodied people who will live with an embodied Savior for all eternity? One unexpected answer to this question is to study biblical geography. If the word geography causes you to doze off, I can relate. I failed the map reading section in social studies in second grade, which spurred my dislike of Bible maps for the next 15 years. Only when I began teaching at a Christian school that included maps in its Bible curriculum did I realize how illuminating geography can be.
I now know that it's not only possible to learn the geography of Scripture; it's spiritually and missionally formative. Tracing God's work in the physical world prepares us to participate in his work of resurrection in our lives and communities. Here are five reasons why.
1. Geography reminds us that God has always been at work in the physical world.
When we read Genesis 25–33 with a map beside our Bibles, we notice that God shows up at crucial thresholds in Jacob's life: at Bethel before he flees the promised land and at Peniel before he reenters it, as David W. Cotter has noted. Jacob names these locations "house of God" and "face of God" to commemorate his encounters with God's gracious presence and power during these moments of vulnerability. God's revelation isn't abstract or purely spiritual. It is rooted in significant geographical locations.
Since Genesis, God has been weaving himself into the terrain of history, seeking us out and calling us home. The study of biblical geography shatters the false dichotomy between the physical and the spiritual by highlighting specific places where God stepped into our world. Tracing God's mission on a map reminds us that God has always been at work to meet us in the physical world, now and in eternity (Rev. 21:1–5).
2. Geography helps us meet biblical characters as embodied humans—and take seriously our own embodiment.
Trace Ruth and Naomi's journey from famine in Moab to the barley harvest in Bethlehem, which literally means "the house of bread." We will be more likely to empathize with the bitterness and hunger these two women experienced when we meditate on their travels instead of passing over the brief note that they "went on until they came to Bethlehem" (Ruth 1:19). This context deepens our awareness of God's provision for Ruth and Naomi's bodies, and not just their souls.
Click here to read more.
Source: Christianity Today