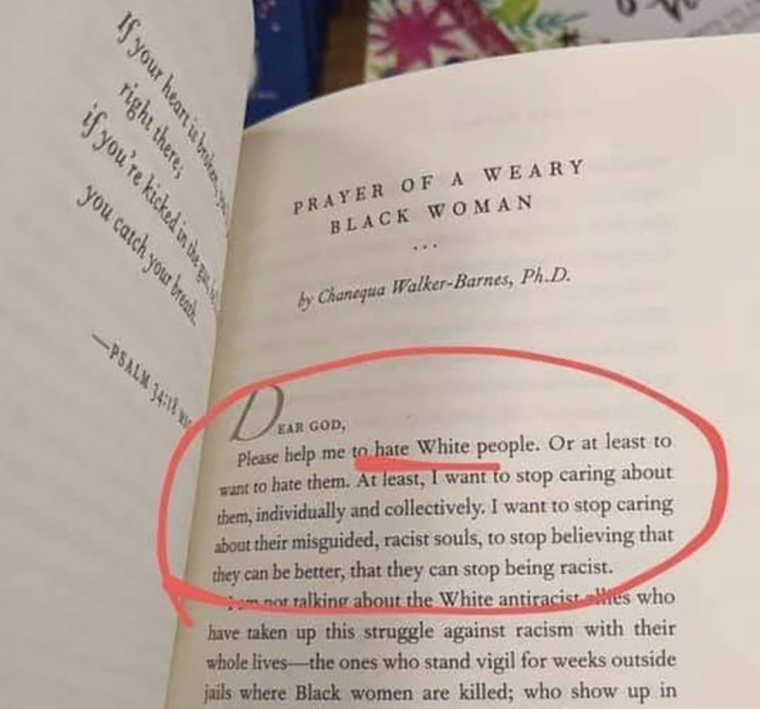 Contributors to a devotional book featuring a prayer that asks God for help to "hate white people" have come to the author's defense, saying people are missing the full context of the piece.
Screenshots of the devotional book A Rhythm of Prayer: A Collection of Meditations for Renewal were posted online last week by users who objected to the inclusion of a prayer titled "Prayer of a Weary Black Woman" by Chanequa Walker-Barnes, a professor of practical theology at Mercer University.
"Dear God, Please help me to hate White people. Or at least to want to hate them. At least, I want to stop caring about them, individually and collectively. I want to stop caring about their misguided, racist souls, to stop believing that they can be better, that they can stop being racist," the passage read.
Click here to read more.
SOURCE: Christian Post, Brandon Showalter