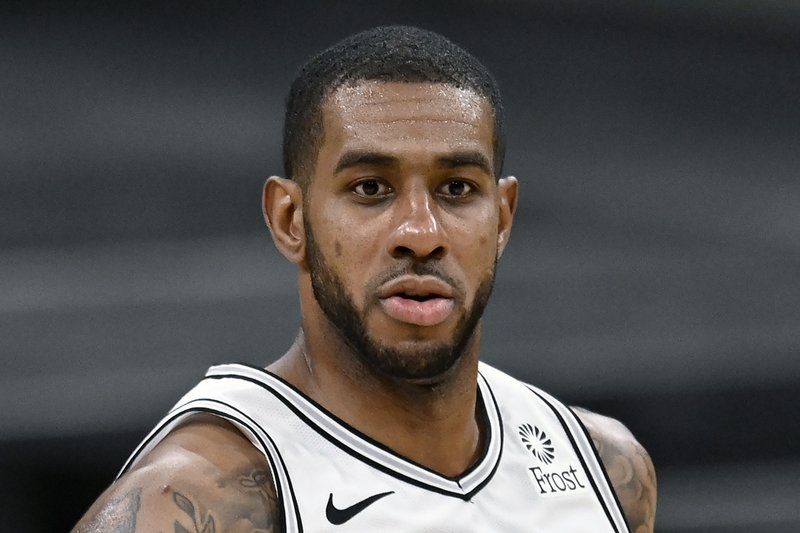 Brooklyn Nets center LaMarcus Aldridge announced on Twitter on Thursday that he is retiring from the NBA after experiencing an irregular heartbeat during his final appearance with the team.
"For 15 years I've put basketball first," Aldridge wrote. "And now, it is time to put my health and family first."
Aldridge, 35, said he experienced the irregular heartbeat during the Nets' game against the Los Angeles Lakers on Saturday, after which his condition worsened.
"The next morning, I told the team what was going on and they were great getting me to the hospital," Aldridge wrote. "Though I'm better now, what I felt with my heart that night was still one of the scariest things I've experienced."
— LaMarcus Aldridge (@aldridge_12) April 15, 2021
Aldridge had missed the Nets' past two games with what the team called a non-COVID-19 illness.
Nets general manager Sean Marks said the team fully supports Aldridge's decision to retire.
"We know this was not an easy decision for him, but after careful consideration and consultation with medical experts, he made the best decision for him, his family and for his life after basketball," Marks said in a statement.
Click here to read more.
SOURCE: ESPN, Malika Andrews