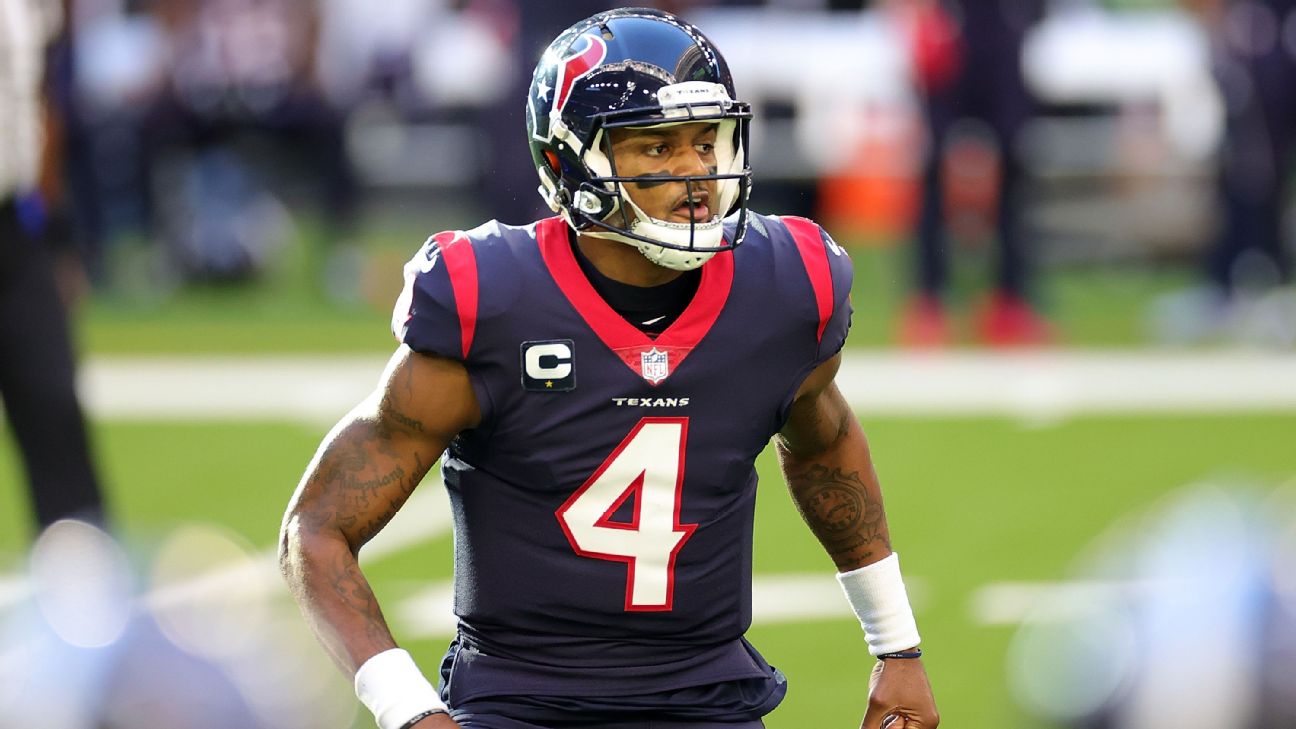 Twenty-two women who had filed lawsuits alleging inappropriate behavior and sexual assault by Deshaun Watson have amended their petitions to disclose their names, including a new lawsuit against the Houston Texans quarterback filed Wednesday afternoon at the Harris County District Clerk's office.
The latest lawsuit was filed by a freelance makeup artist who says Watson reached out to her via Instagram direct message on Sept. 2, 2020, asking if she offered massages. The lawsuit details two separate incidents that occurred during massage sessions in September and November, during which Watson allegedly assaulted and harassed the woman "by exposing himself, touching her with his penis and groping her."
The plaintiff alleges that while she was massaging Watson the second time, he "instructed her to grab his penis." She said no before eventually doing as Watson instructed because "the pressure from Watson's relentless instruction coercing her against her will left her powerless."
This week, one of the original 22 lawsuits filed against Watson was dropped by a plaintiff "for now," according to court documents.
"In light of privacy and security concerns, Plaintiff has decided not to pursue her case, for now," the document said. "Plaintiff reserves the right to refile this case once such concerns are addressed."
After 20 of the original petitions were amended Wednesday, one was refiled and amended Thursday after an emergency hearing was canceled Wednesday.
Click here to read more.
SOURCE: ESPN, Sarah Barshop