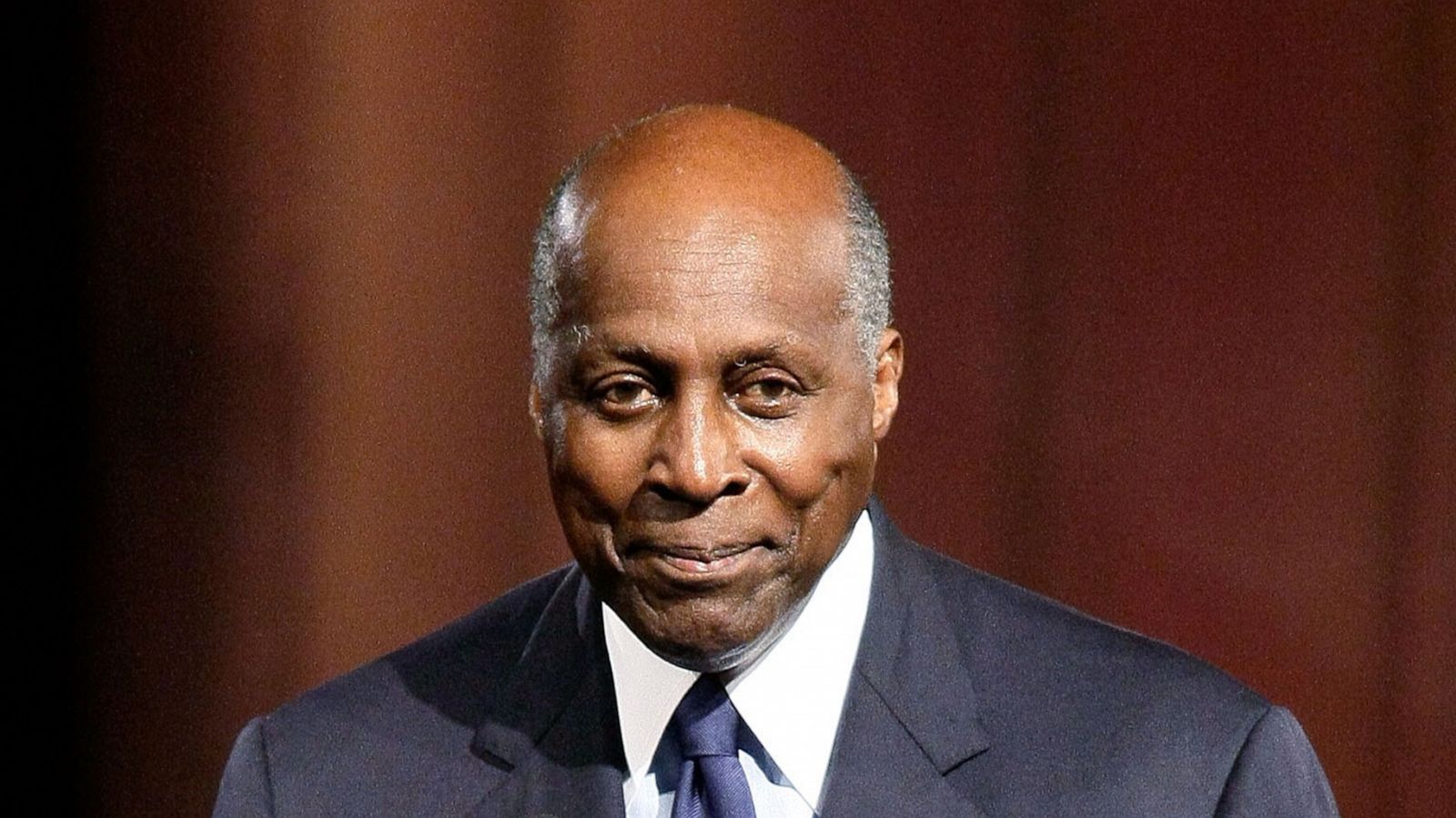 Vernon Jordan, the civil rights lawyer who built a career as a power broker in politics and business, has died at age 85.
Jordan "passed away peacefully last evening surrounded by loved ones," his daughter, Vickee Jordan, said in a statement sent to NPR. "We appreciate all of the outpouring of love and affection."
A native of Atlanta, Jordan attended DePauw University before earning his law degree at Howard University. Soon after graduating, he devoted himself to ending discrimination against Black Americans in the fight for equal rights. In 1992-93, he chaired President Bill Clinton's transition team, and for decades he remained a friend and adviser to Bill and Hillary Clinton.
Jordan played an important role in desegregating education in the South, particularly at the college level. In the early 1960s, he became the Georgia field director for the National Association for the Advancement of Colored People, and he famously helped escort Charlayne Hunter through a crowd of white protesters at the University of Georgia in 1961.
"An icon to the world and a lifelong friend to the NAACP, his contribution to moving our society toward justice is unparalleled," NAACP President and CEO Derrick Johnson said, noting that his organization had honored Jordan for his lifetime of activism.
"His exemplary life will shine as a guiding light for all that seek truth and justice for all people," Johnson said.
Reflecting on the arc of civil rights in his lifetime, Jordan once compared watching Nelson Mandela walking free from prison in South Africa to seeing Barack Obama being declared president-elect of the U.S.
Click here to read more.
SOURCE: NPR, Bill Chappell