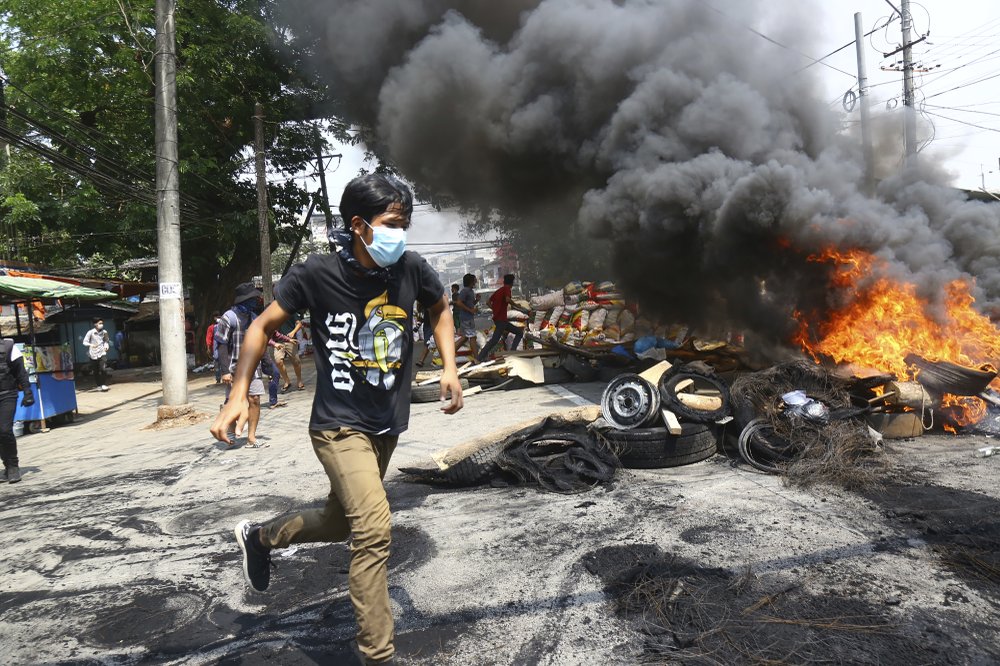 The rising violence in Myanmar has taken the lives of at least 114 people Saturday, including several children under 16.
Myanmar security forces opened fire on a crowd attending the funeral of 20-year-old student Thae Maung Maung, who was killed on the bloodiest day yet of a crackdown on protests against last month's coup. A U.N. human rights expert says the international community is not doing enough to stop the escalating violence. Thae Maung Maung was a member of the All Burma Federation of Student Union, which supports pro-democracy in the country.
At two other funerals on the same day in Bhamo and Yangon the crowds used it as an opportunity to demonstrate resistance to the junta.
The killings took place on a day when Myanmar's military was celebrating the annual Armed Forces Day holiday with a parade in Naypyitaw, the country's capital. Tom Andrews, the U.N.'s independent expert on human rights for Myanmar, said the junta made Armed Forces Day "a day of infamy with the massacre of men, women, and very young children throughout the country."
— BCNN1, Ella Breedlove