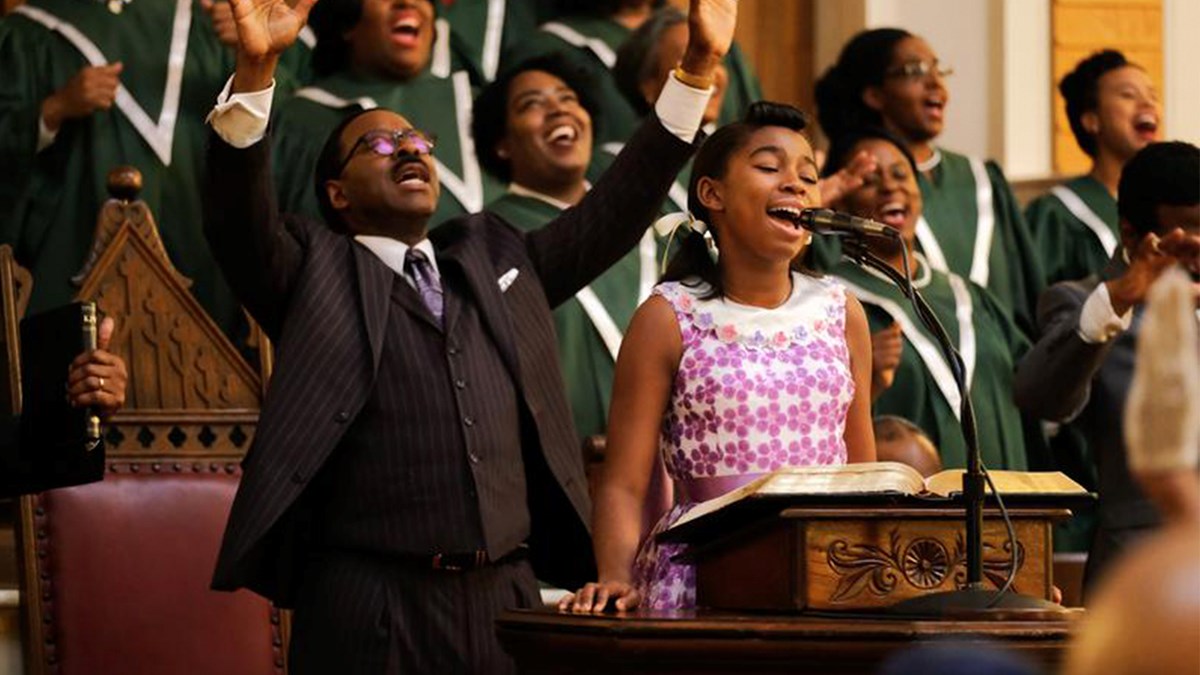 From die-hard fans of Aretha Franklin's music to casual observers of her life and career, a wide range of viewers will be pleasantly surprised by National Geographic's next installment of its Genius series, Aretha, released this month. The series explores the intimate details of Aretha Franklin's life and the unique circumstances that gave rise to her undeniable musical genius.
Much like Nat Geo's creative retellings of Einstein's and Picasso's lives, Suzan-Lori Parks' biopic of Aretha Franklin is about the human behind the icon. But on a much deeper level, Aretha is not simply about the woman behind the music. It's about the church beneath the woman. It's about the community of faith that gave birth to and served as the center of gravity for a young, black, female artist whose music simply cannot be separated from the gospel that permeated the core of her being.
Most viewers will already know and appreciate Aretha Franklin's music, from her chart-topping singles to her best-selling live gospel music album, Amazing Grace. But few of us know the personal narrative that transformed the precocious pastor's daughter into one of the most iconic figures in contemporary musical history, including the fact that the church is so central to her story.
Aretha is rightly understood as the "queen of soul" because, just like the musical genre she came to define, her own soul was inextricably intertwined with the great cloud of witnesses (Heb. 12:1) who constantly surrounded her, advocated for her as she broke down racial, sexual, and musical barriers, and actively sustained her as she persevered in the face of extreme adversity.
Parks doesn't paint a sacrosanct portrait of the church, in large part because that wasn't the church Aretha came to know and love. But neither is it a scandalous or unflattering picture of church life. Rather, the series offers a far more honest and complex depiction of the people of God—one that doesn't ignore our undeniable flaws yet highlights the underlying goodness, truth, and beauty of what it means to share life together as Christians. In doing so, Aretha offers a more nuanced and human picture of the body of Christ.
Early in the series, as Aretha (Cynthia Erivo) struggles to find her groove with a group of white male musicians that producer Jerry Wexler has brought into the Muscle Shoals recording studio, she lays down a few bars on the piano for a new arrangement she has in mind. Upon hearing her off-the-cuff yet mind-blowing chord progressions, one musician perks up: "That, Mrs. Franklin, is an unknown chord. … Whatever it is, it's funky." Another immediately follows, "It's celestial." Aretha simply replies, "It's both at the same time."
"That was the genius of Aretha Franklin—putting things together that seem at first not to go together and to do so in a way that is as elegant as it is beautiful," said Parks. "It's the musical version of Einstein's E = mc 2."
A true artist can imagine ways in which two ideas that seem to be in opposition or fundamentally at odds with each other can actually work in concert when brought together, breaking reality open in ways previously thought unimaginable.
Just as Nobel prize-winning physicist Frank Wilczek suggested in his work, A Beautiful Question, these realities may very well be the only ones that really matter. For instance, reflecting on the seemingly incompatible but ultimately complementary paradigms proposed by Einstein and Niels Bohr, Wilczek notes that "ordinarily the opposite of a truth is a falsehood. Deep propositions, however, have meaning that goes beneath their surface. You can recognize a deep truth by the feature that its opposite is also a deep truth."
Click here to read more.
Source: Christian Post