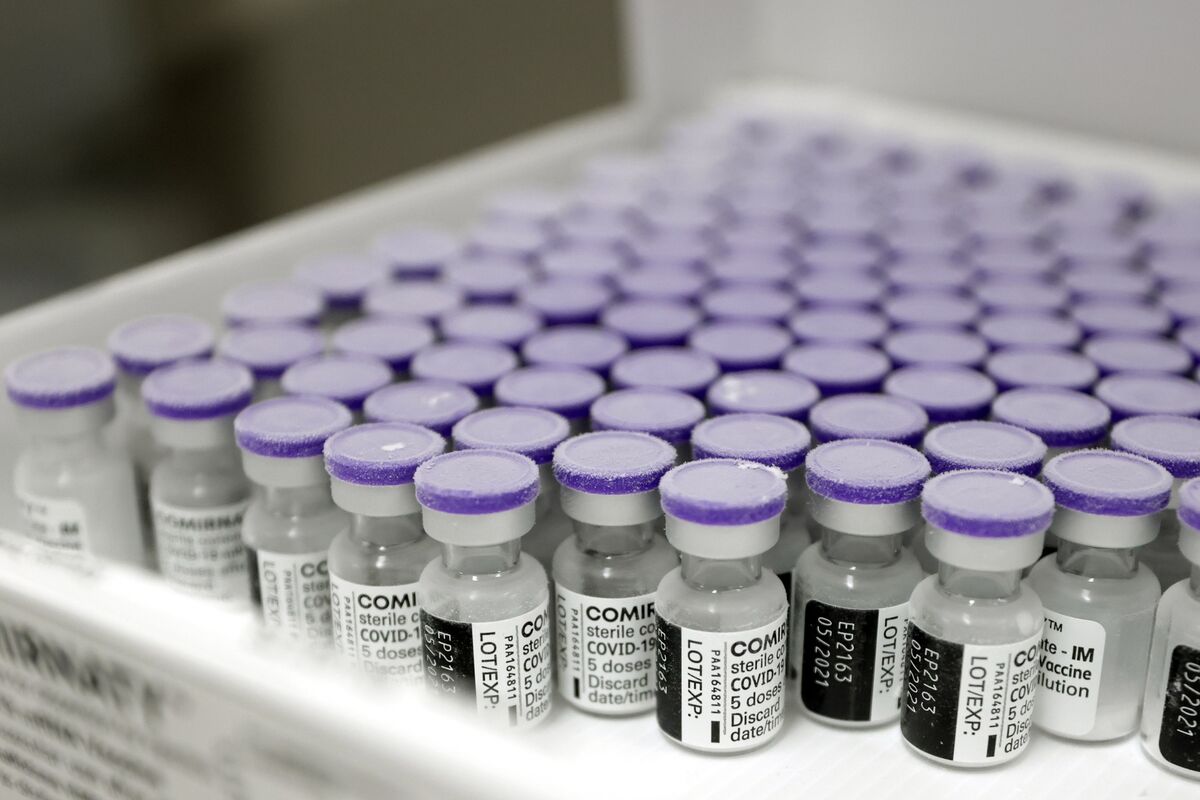 The factory that Pfizer Inc. plans to use to boost production of its covid-19 vaccine for the massive U.S. inoculation effort was cited by federal inspectors last year for repeated quality-control violations.
Food and Drug Administration inspectors visited the McPherson, Kansas, plant at the end of 2019 into January 2020, according to an inspection report obtained by Bloomberg via a Freedom of Information request. They found the drug giant released medications for sale after failing to thoroughly review quality issues that arose in routine testing, the report shows.
Additionally, the report says inspectors found bacteria and mold in supposedly sterile areas, an issue seen in previous visits to the facility by regulators. And the plant failed to properly sample drug products to ensure they didn't have excessive levels of certain toxins, the inspectors wrote.
The McPherson plant has previously drawn fire from regulators for drug-quality problems. The FDA sent Pfizer a warning letter, the agency's strongest rebuke, concerning the factory in 2017 after the agency detected issues similar to those it found in 2020. The FDA concluded that Pfizer had addressed the violations in June 2018, a month before it returned to the facility and found more problems.
Pfizer said Thursday that following the January 2020 inspection, it immediately developed and implemented a "robust corrective and preventive action plan" to address the FDA's findings.
"As of today, the McPherson site's plan remains on track, with nearly all of the improvements completed," Pfizer spokeswoman Sharon Castillo said in a statement. "We place the utmost emphasis on patient safety and product quality at every step in our manufacturing processes."
Pfizer's increase in vaccine production capacity was heralded last month when President Joe Biden visited the company's Michigan plant. Pfizer Chief Executive Officer Albert Bourla said then he expected the drugmaker to double its manufacturing capacity. The company plans to supply the U.S. with 200 million doses of its two-shot vaccine regimen by the end of May.
Click here to read more.
Source: San Francisco Gate