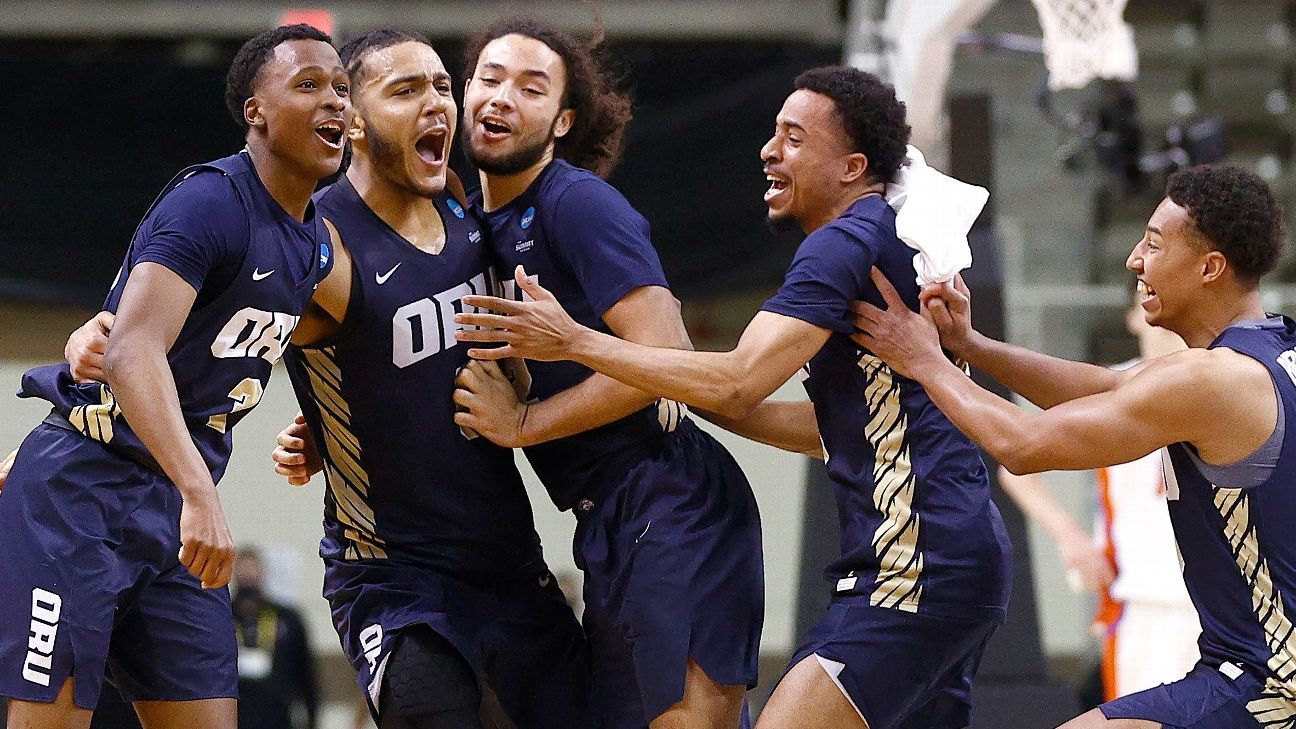 Paul Mills made it to laundry day.
After spending more than a week in the NCAA tournament bubble, Mills and his  Oral Roberts team aren't leaving town. The Golden Eagles are headed to the Sweet 16, joining the 2013 Florida Gulf Coast team as the only 15-seeds in tournament history to reach the round of 16.
Oral Roberts erased an 11-point, second-half deficit to beat seventh-seeded Florida  81-78 at the Indiana Farmers Coliseum on Sunday. The Eagles, who on Friday won their first NCAA tournament game since 1974 by stunning No. 2 seed Ohio State, advance to the Sweet 16 for the first time since the same year, when they were called the Titans and the tournament featured only 25 teams.
"I'm glad that we get a chance to do laundry," Mills said on a video call with reporters. "We got here last Saturday. We'll be off [Monday]. Tomorrow will be a good day because I have run out of clothes."
His team hasn't run out of chances after outscoring Florida 13-4 over the final 4:34. Star tandem Kevin Obanor and Max Abmas fueled Oral Roberts, combining for 54 points and both playing all 40 minutes, but sophomore DeShang Weaver put the Golden Eagles up for good with a corner 3-pointer with 2:09 to play. Florida had two chances to tie in the closing seconds, but 3-point attempts by Tre Mann and Scottie Lewis missed.
"D.J. Weaver was huge," Mills said. "We knew that they were playing that 1-3-1 [zone], so we stuck D.J. over there. I just told D.J., said, 'D.J., you're going to have a chance to win it, or put us up. I need you to knock down this 3.'
"That kid is not scared. Love D.J. Weaver. He's super resilient, he cares about a team."
Click here to read more.
SOURCE: ESPN, Adam Rittenberg