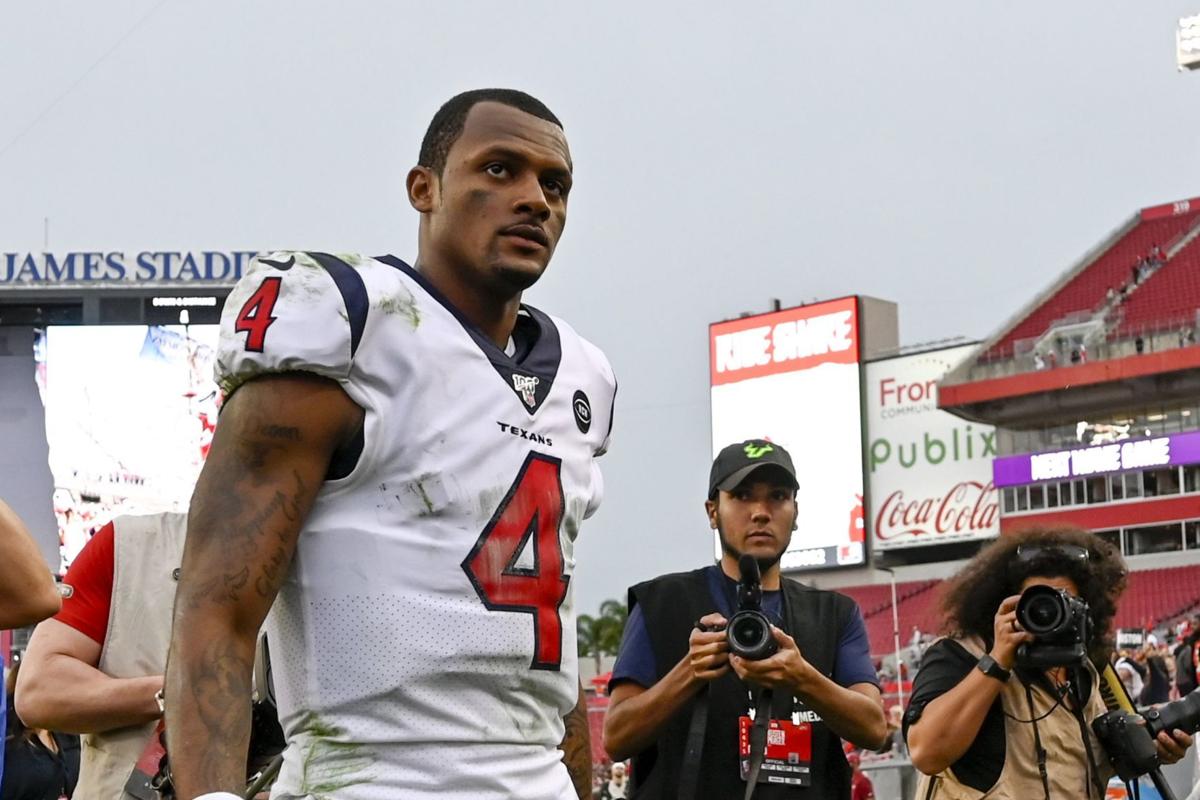 The NFL told the Houston Texans on Thursday that the league has begun an investigation into the sexual misconduct allegations against star quarterback Deshaun Watson, officials said.
"The NFL informed us today that they will conduct an investigation into the allegations made in the civil lawsuits filed against Deshaun Watson. We will stay in close contact with the league as they do," a Houston Texans spokesperson said in an email.
"We continue to take this and all matters involving anyone within the Houston Texans organization seriously. We do not anticipate making any additional statements until the NFL's investigation concludes."
NFL spokesman Brian McCarthy told NBC News in an email that the "matter is under review of the league's personal conduct policy." Regardless of a criminal conviction or investigation, the NFL can suspend Watson if they find he violated the league's personal conduct policy, including sexual misconduct, according to the NFL website.
Houston lawyer Anthony Buzbee, the attorney representing the women accusing Watson, said in an Instagram post on Thursday that he and his clients would "cooperate with the NFL's investigation and with any other investigative authorities."
The investigation came after three massage therapists accused star NFL quarterback Deshaun Watson of sexual misconduct in lawsuits filed this week in Texas, including a woman who alleged that she was forced to perform oral sex.
All three plaintiffs, who filed as Jane Doe, said that they are independent contractors who were surprised to be contacted via Instagram by one of pro football's best-known players but that they nonetheless booked appointments.
Click here to read more.
SOURCE: NBC News, Wilson Wong, David K. Li and Diana Dasrath