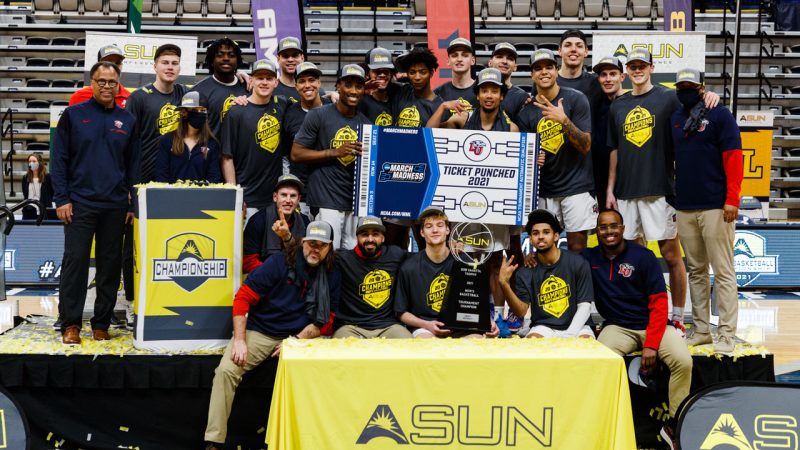 On the surface, it might seem like business as usual for the Liberty University men's basketball team.
The Flames captured their third straight Atlantic Sun Conference championship with a 23-5 record and are headed back to the NCAA Tournament. Head coach Ritchie McKay was named the conference's Coach of the Year for a second straight season and several players racked up all-conference and other prestigious honors.
But McKay will be first to say that this year has been anything but usual or easy. It's taken a selfless approach from everyone in the program and a reliance on God to get back to the point where they were able to cut down the nets.
"They've had this pursuit about them where they were just going to be part of something bigger than themselves," McKay said this week on the Sports Spectrum Podcast. "We were going to lay aside statistics and personal or individual goals — still have them, but not put them before the team and its success."
The journey for this year's squad really began on March 12, 2020 — just four days after the Flames won the ASUN Conference tournament and punched a bid to a second straight NCAA Tournament. It was the day the season was abruptly canceled due to health and safety concerns over the coronavirus pandemic. The heartache of a lost postseason was difficult to accept.
"The anticipation of what could be ended in great disappointment," McKay said.
In the grand scope of things, though, McKay considers that to be just a blip on the radar, because the summer brought its own set of strife. The social justice issues that arose last summer deeply affected his team, and the program felt compelled to respond.
Click here to read more.
SOURCE: Sports Spectrum, Cole Claybourn