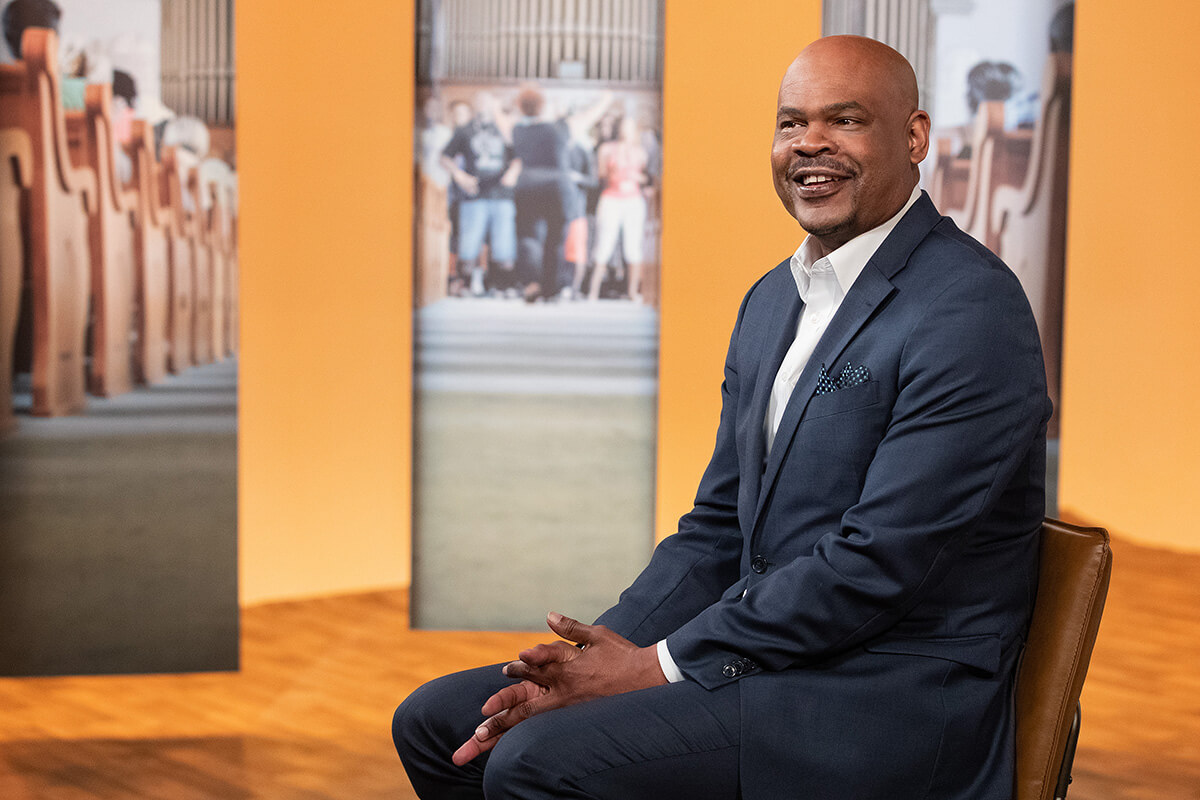 The Rev. Junius B. Dotson, the top executive of Discipleship Ministries, died late Feb. 24, less than a month after announcing his battle with pancreatic cancer. He was 55.
His unexpected death brought together United Methodists of varied theological views in an outpouring of grief and love for a leader whose ministry touched lives across the denomination.
"He had an indelible way of pulling leaders to their full potential," said longtime friend Toska Medlock Lee, who has known him since they were undergraduates at the University of Texas at Arlington. Lee organized prayers for Dotson during his illness. United Methodists around the world signed up to pray.
"His other legacy is his ability to see a hopeful future for our denomination."
Dotson held multiple denominational leadership roles in addition to helming Discipleship Ministries since July 2016.
He also was one of 16 church leaders who negotiated the Protocol of Reconciliation & Grace Through Separation, the widely endorsed proposal that seeks to resolve the longtime United Methodist debate over homosexuality through a denominational split. As part of the negotiations, Dotson represented multiple centrist advocacy groups that seek greater freedom in church policies related to same-sex weddings and gay ordination.
The protocol needs the approval of General Conference to go forward, but the legislative assembly is now postponed until 2022.
The Rev. Tom Berlin, another centrist protocol negotiator, called working with Dotson on the future of the church "a friendship accelerator."
"Junius Dotson was an exceedingly faithful disciple of Jesus Christ," said Berlin, lead pastor of Floris United Methodist Church in Herndon, Virginia. "His love for Christ expressed itself in conviction about the nature of the church — who the church should include, how the church should be in ministry and a desire that all would know the love of Jesus."
Other protocol negotiators with very different perspectives on LGBTQ status agreed about Dotson.
Click here to read more.
SOURCE: UM News, Heather Hahn