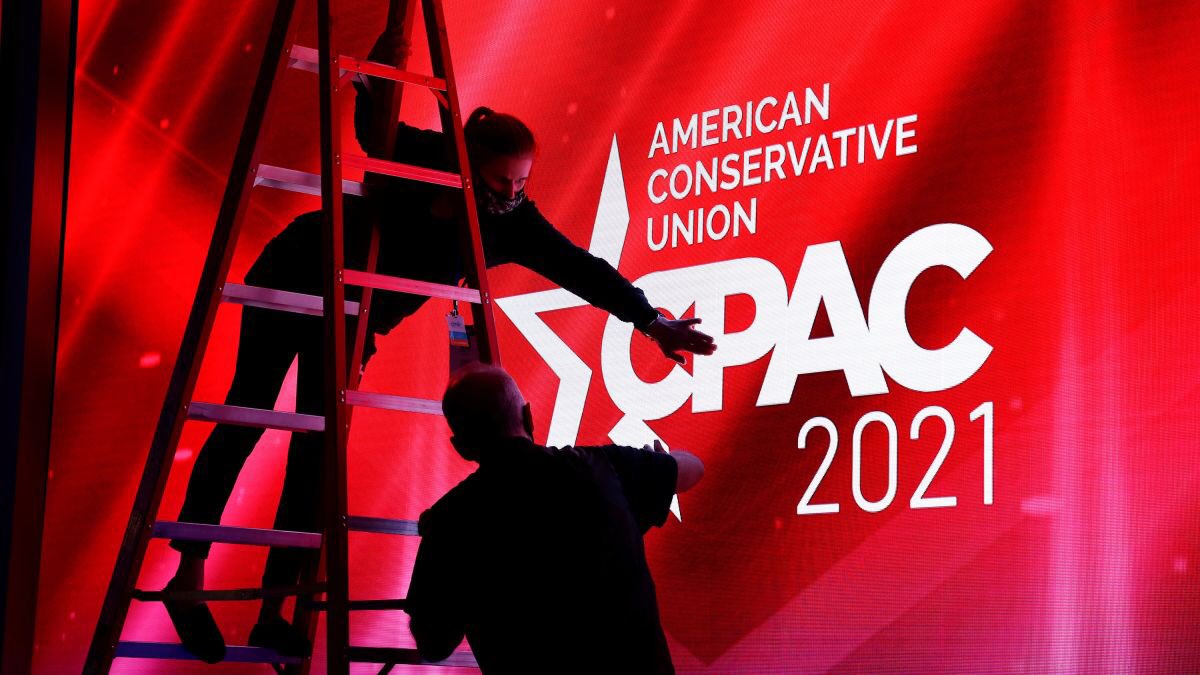 Let's start with some good news: the late Alex Trebek's TV wardrobe was donated to men who are homeless or leaving jail. When an H-E-B grocery store near Austin, Texas, lost power in the recent winter storm and was unable to check out customers, employees let them take their goods home for free. A delivery driver's vehicle got stuck in a client's driveway when the storm began, so the couple took her into their home for five days.
Have you seen any of these stories headlined in recent days?
Riots in Portland and "negativity bias" 
In other news, cancel culture has come for a Hyatt Regency hotel in Orlando, Florida. The hotel hosted the Conservative Political Action Conference (CPAC) last weekend. Former President Donald Trump spoke, as did a number of other Republican and conservative figures. As a result, critics called online for the hotel to be boycotted.
Cancel culture is also coming for Dr. Seuss on claims of racist stereotypes in his books. A school district in Virginia is just one example. And rioters vandalized several buildings in downtown Portland, Oregon, over the weekend, protesting the Biden administration's immigration policy and the federal agency Immigration and Customs Enforcement.
Unfortunately, such bad news is much easier to find in the news than good news.
"Negativity bias" is the psychological term for our collective hunger to hear and remember bad news. Part of this is schadenfreude, the pleasure we derive from another person's misfortune. However, studies indicate that we are also conditioned to avoid danger and thus respond more quickly to bad news that threatens us.
This means that we often look for the negative and overlook the positive. As a result, we can make things worse than they are. Our fears become self-fulfilling prophecies and we miss much of the good that surrounds us each day.
Hiding from a king in a cave 
Let's relate this fact to yesterday's Daily Article, which focused on the importance of supporting religious freedom while speaking the truth in love with LGBTQ persons and their advocates. Toward the close of the article, I stated my plan to suggest specific ways we can do both.
For foundational guidance, we turn to Psalm 57, David's prayer when he was hiding from King Saul in a wilderness cave (probably 1 Samuel 22:1, but possibly 1 Samuel 24:3). Here we find four principles that apply when we face opposition to our faith. Each of them calls us to focus on the good in the midst of the bad.
One: Trust God's presence. 
David begins his prayer: "Be merciful to me, O God, be merciful to me, for in you my soul takes refuge; in the shadow of your wings I will take refuge, till the storms of destruction pass by" (v. 1). He knows that the Lord is sheltering him in the face of mortal peril, even though he cannot see his "wings" at the time.
Click here to read more.
SOURCE: Denison Forum, Jim Denison
---