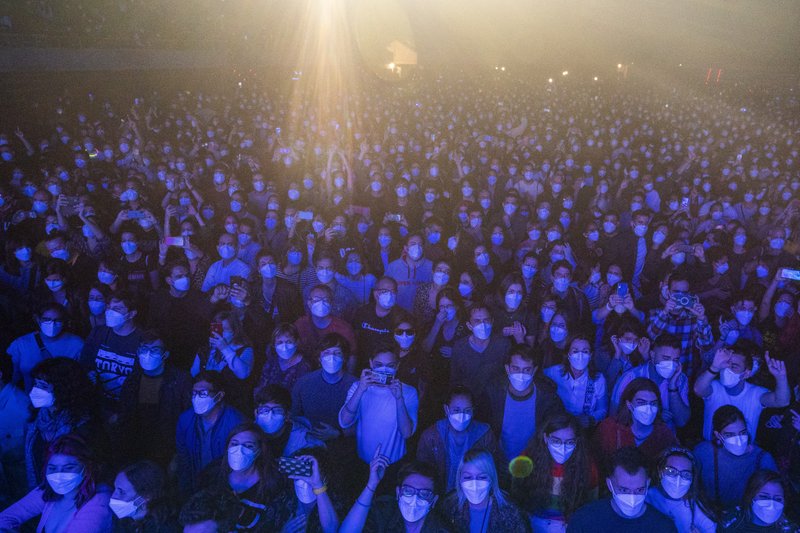 Five thousand music lovers after passing a same-day coronavirus screening packed into the Palau Sant Jordi concert hall Saturday night. Social distancing was not used. Wearing a face mask was the only requirement. Concertgoers were able to mix freely at the show put on by a Spanish rock group.
Everyone was swept up in the moment being able to evade reality temporarily, thinking back to how it was before the pandemic. "We were inside our small concert bubble," said 40-year-old attendee, Jose Parejo.
Ticket buyers could take an antigen test on the morning of the show. Those whose test results turned out negative were notified via their cell phones along with confirmation of their tickets. The show was sold out.
– Ella Breedlove