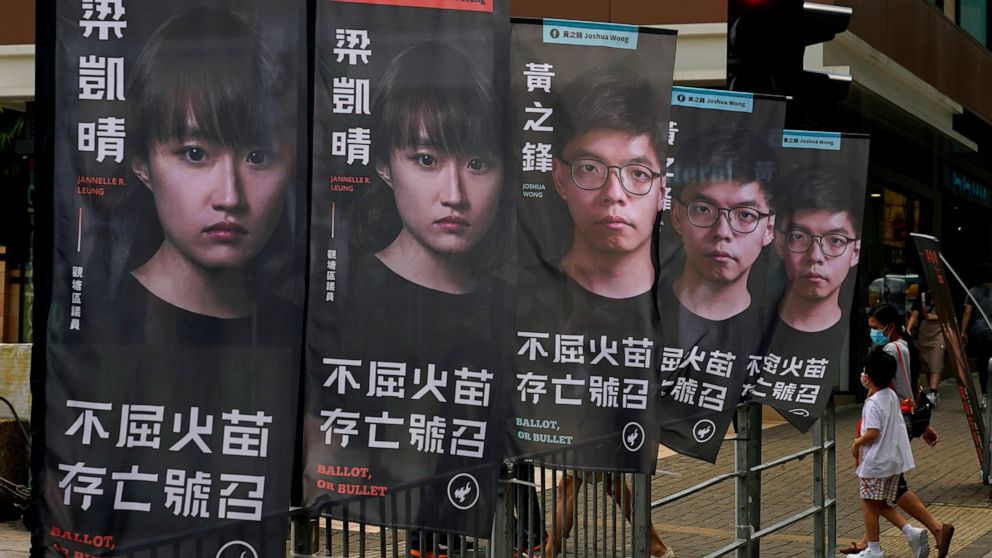 The Hong Kong government charged 47 democracy advocates Sunday with violating a national security law that prohibits "conspiracy to commit subversion," prompting hundreds of protesters to gather in defiance of the law to show their support.
The activists charged were among a group of more than 50 people arrested in January for organizing and taking part in a primary election last July. The mass arrests last month were the most extensive roundup since the law was introduced in the summer.
The law criminalizes four types of activity: secession, subversion of state power, terrorism and collusion with foreign entities. In practice, it severely curtails whatever autonomy that Hong Kong had previously enjoyed under Chinese rule.
Those arrested were among Hong Kong's most vocal democracy advocates, a group that includes many opposition lawmakers. The group of 39 men and eight women had been asked to check in with police on Sunday in preparation for a court appearance Monday morning. If convicted, they could face life in prison.
According to the South China Morning Post, the charged included Democratic Party chairman Wu Chi-wai; Civic Party leader Alvin Yeung Ngok-kiu; and legal scholar Benny Tai, the architect of July's primary election, which brought more than 600,000 people to the polls.
Activist Joshua Wong, who is currently serving more than a year in prison for organizing a protest, was also charged.
Click here to read more.
SOURCE: NPR, Matthew S. Schwartz