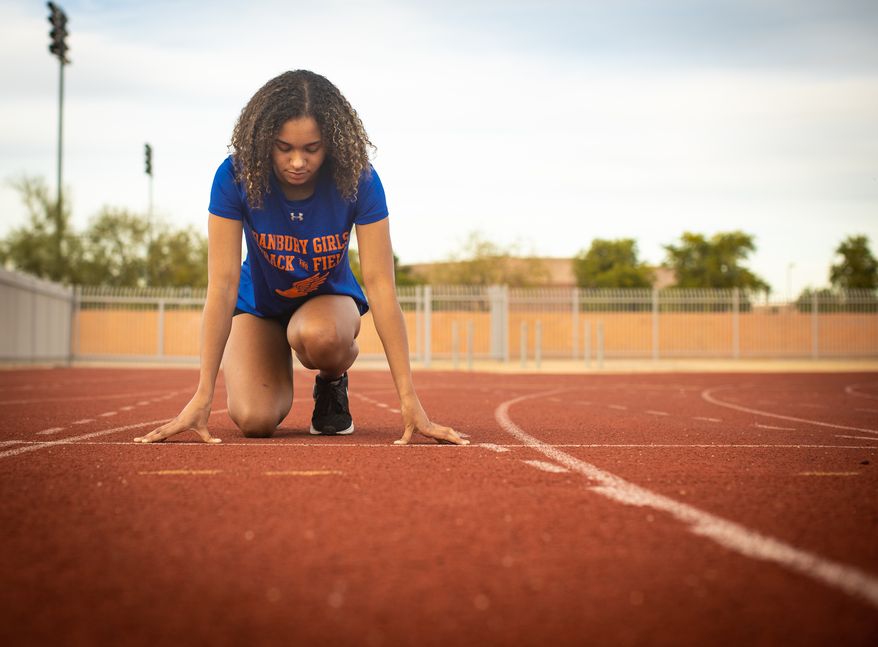 The Louisiana State University Lady Tigers have won 25 national championships in track and field, and Alanna Smith dreams of contributing to another someday.
She just doesn't think she should have to beat guys to get there.
"When I didn't have to run against biological males, I felt I had a chance," said Alanna, 17. "Whether I came in first or fifth place, I knew that was the spot I deserved. Now it's dispiriting to know who is going to win."
That winner still could be Alanna, who was born in Louisiana and dreams of running as a Lady Tiger.
She is now a junior at Danbury High School in Connecticut. As a freshman, she took the New England crown in the 400 meters. The sprinter also focuses on two other races: the 100- and 200-meter.
But Alanna finds herself racing in a mixed-up, jumbled-up, shaken-up world. Transgender athletes are asserting a right to compete as they identify their gender to be. Runners who weren't even at Alanna's indoor or outdoor meets in junior high school because they were boys are now in the blocks in the next lane.
She is a plaintiff in a federal lawsuit filed in February 2020 that seeks to bar people who were born male from competing in girls' and women's sports. Her attorneys are with the Alliance Defending Freedom, a conservative Christian group. They are on the front line in a fight over the interpretation of Title IX, which was originally designed to increase girls' participation in school sports.
The powers that be are solidly against Alanna.
Under the Trump administration, the Department of Education's office of civil rights upheld an administrative complaint filed by Alanna and others, and the Justice Department wrote a letter of interest in support of her lawsuit. Last month, with President Biden in office, the Department of Education overturned that ruling and the Justice Department pulled its letter hours later.
In Connecticut, the majority of Democrats in Hartford have shown little interest in taking up Alanna's cause, her family said, and local and school officials have made it clear that they consider Alanna's plea an unwelcome burden.
Click here to read more.
SOURCE: The Washington Times, James Varney