What would you say is the biggest threat to your youth ministry? Teen apathy? Parental apathy? Little to no budget? A non-supportive pastoral staff? A church that looks at youth ministry as a kind of a "necessary evil"? The distraction of social media, sports and/or academics? A growing tidal wave of unbelief and antagonism toward Christianity?
All of these are legitimate threats. Each one of these can wreak serious havoc in a youth ministry program.
But there is one threat that is far bigger than any on the list above. What is it?
Contentment.
No, not that kind of contentment, the good kind of contentment, the brand of contentment that Paul the Apostle refers to in Philippians 4:11 when he says, "...I have learned to be content whatever the circumstances."
The threat I'm referring to is the bad brand of contentment, the contentment that settles for normal, that views just enough teens, just enough momentum, just enough spiritual progress in the hearts of young people…as, well, enough.
Every great movement of God has started with holy discontentment stirring in the hearts of the soon-to-be-leaders-of-the-revolution.
Paul felt it in Romans 9:1-3 when he wrote, "I speak the truth in Christ—I am not lying, my conscience confirms it through the Holy Spirit— I have great sorrow and unceasing anguish in my heart. For I could wish that I myself were cursed and cut off from Christ for the sake of my people, those of my own race."
It's what John Knox, the Great Reformer, expressed in his prayer to God, "Give me Scotland, or I die."
Click here to read more.
SOURCE: GregStier.org, Greg Stier
---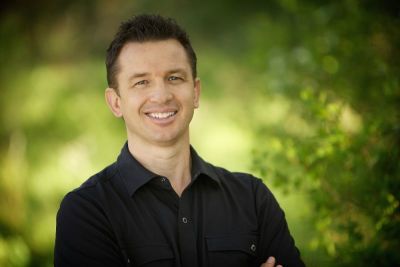 Greg Stier is the Founder and President of Dare 2 Share Ministries International. He has impacted the lives of tens of thousands of Christian teenagers through Dare 2 Share events, motivating and mobilizing them to reach their generation for Christ. He is the author of eleven books and numerous resources, including Dare 2 Share: A Field Guide for Sharing Your Faith. For more information on Dare 2 Share and their upcoming conference tour and training resources, please visit 
www.dare2share.org
.