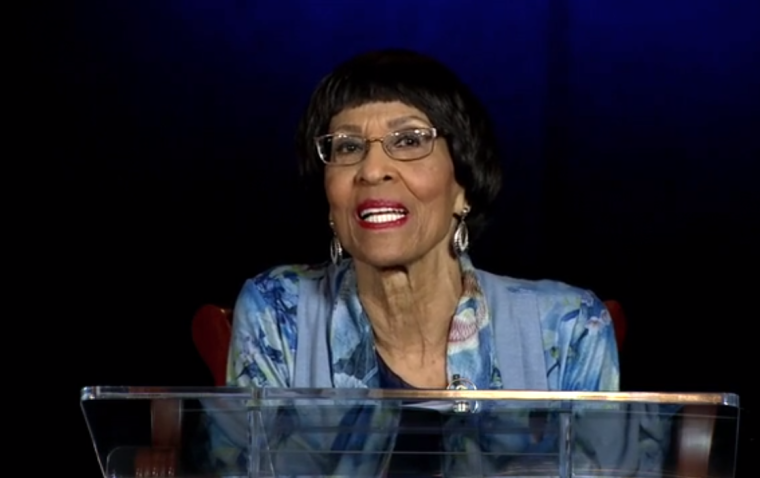 Betty Price, the grieving widow of the late Crenshaw Christian Center founder Frederick K.C. Price, defended his teachings on prosperity and said a misleading ABC News report about the televangelist on the topic triggered health problems that haunted him until his death.
"We can't even tell you what he went through when ABC did that to him. He had worked all of his life, the whole 50-something years he had been preaching … ABC and 20/20 messed his reputation up in 10 minutes," Betty Price recalled during a message about finding peace in a troubled environment two Sundays ago.
The ABC News segment headlined "Enough!" aired March 23, 2007, on "Good Morning America" and "20/20″ and questioned whether several ministers who preach the prosperity gospel had used church donations to live lavishly," a 2010 news release about Price's defamation lawsuit said. The segment included a clip of one of the late preacher's televised sermons in which he is seen telling his congregation: "I live in a 25 room mansion, I have my own $6 million yacht, I have my own private jet, and I have my own helicopter, and I have seven luxury automobiles."
Price, however, was not speaking of himself but a hypothetical person who had great wealth yet lived a spiritually unfulfilled life.
The televangelist went on to sue ABC News over the report, and four years later, the network admitted their mistake and publicly apologized as part of an out-of-court settlement between Price and the media company.
Click here to read more.
SOURCE: Christian Post, Leonardo Blair