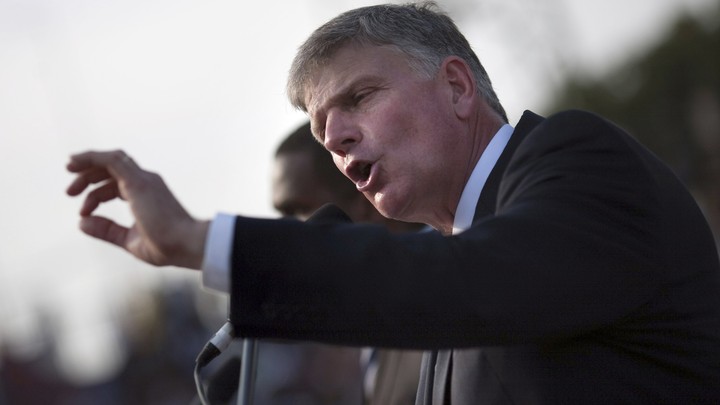 Franklin Graham, Pastors John Hagee and Greg Laurie as well as other faith leaders have come out in support of vaccination against COVID-19—with words, actions or both.
Graham told ABC News this week that he believes pastors should urge their congregations toward vaccination. "I would hope that the pastors in the pulpit would tell people how they can be saved from God's judgment," he said. "I think for a pastor to tell someone not to take the vaccine is problematic because what would happen if that person got coronavirus and died?"
The president of Samaritan's Purse and the Billy Graham Evangelistic Association also pointed to the example of his late father, renowned evangelist Billy Graham, who lost several family members in the 1918 flu pandemic. "Anytime there was a vaccine or something that could help protect you, he was an advocate for, he took it," said his son Franklin Graham. "I think if there were vaccines available in the time of Christ, Jesus would have."
Pastor John Hagee of Cornerstone Church in San Antonio was infected with the coronavirus last year. During his recovery period, he reportedly told his congregation, "We have a vaccine; the Name is Jesus Christ, the Son of the Living God."
But Hagee Ministries recently clarified his position in a statement to ABC News, saying those words were taken out of context.
Click here to read more.
SOURCE: Charisma News