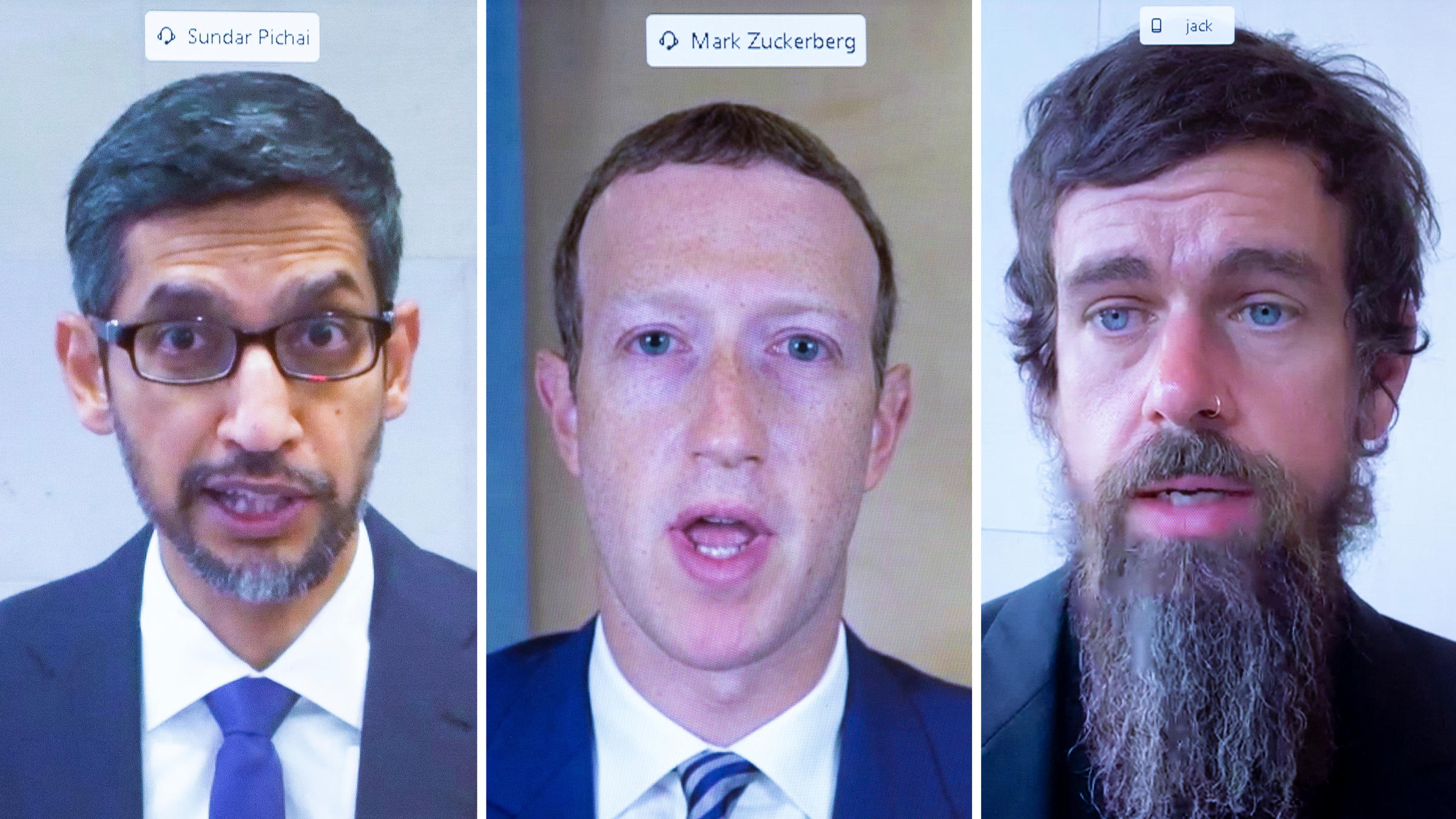 Congress is set to grill the chief executives of Facebook, Google and Twitter about misinformation and online extremism on Thursday, in the executives' first appearance before lawmakers since the Jan. 6 Capitol riots and the rollout of the coronavirus vaccine.
Members of the House Energy and Commerce Committee are expected to press Facebook CEO Mark Zuckerberg, Google CEO Sundar Pichai and Twitter CEO Jack Dorsey about their platforms' efforts to stem baseless election fraud claims and vaccine skepticism. Opaque algorithms that prioritize user engagement and promote misinformation could also come under scrutiny, a committee memo has hinted.
The tech platforms, which had already faced intense pressure to beat back misinformation and foreign interference leading up to the 2020 election, came under greater scrutiny in the following months. Even as some of the companies rolled out new steps to crack down on election conspiracy theories, it wasn't enough to keep hardline supporters of President Donald Trump from storming the US Capitol.
The hearing also marks the CEOs' first time back before Congress since Trump was banned or suspended from their respective platforms following the Capitol riots. In their prepared remarks, some of the executives address the events of Jan. 6 head on.
"The Capitol attack was a horrific assault on our values and our democracy, and Facebook is committed to assisting law enforcement in bringing the insurrectionists to justice," Zuckerberg's testimony reads. But Zuckerberg also adds, "we do more to address misinformation than any other company."
The hearings coincide with legislation under active consideration in both the House and Senate to rein in the tech industry. Some bills target companies' economic dominance and alleged anti-competitive practices. Others zero in on the platforms' approach to content moderation or data privacy. The various proposals could introduce tough new requirements for tech platforms, or expose them to greater legal liability in ways that may reshape the industry.
For the executives in the hotseat, Thursday's session may also be their last chance to make a case personally to lawmakers before Congress embarks on potentially sweeping changes to federal law.
Click here to read more.
SOURCE: CNN, Brian Fung