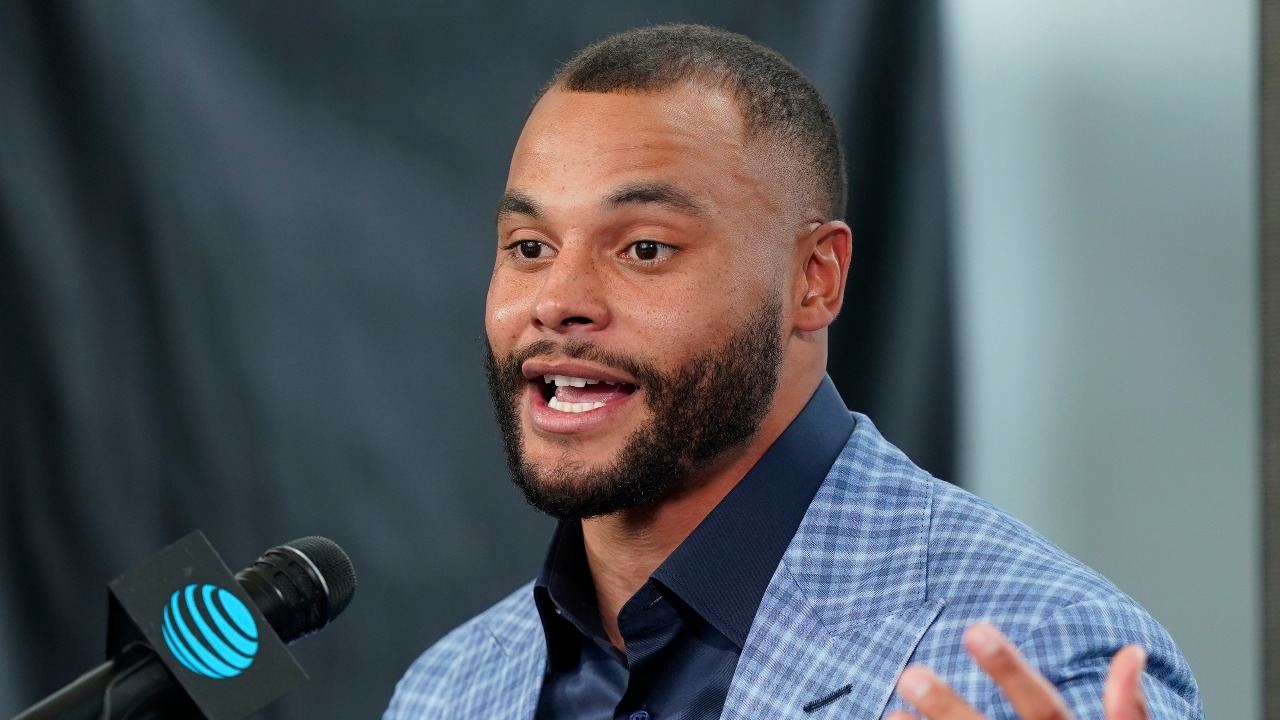 When Dallas Cowboys quarterback Dak Prescott suffered a gruesome ankle injury five months ago, many around the league felt for him. Not just because the injury ended his fifth NFL season after just five games, but also because he was playing on the franchise tag (the designation a team may apply to one unrestricted free agent, binding the player to the team for one year).
The prevailing thought was that the severe injury would hurt his chances of signing a long-term contract with the Cowboys or any other team.
On Wednesday, Prescott officially got that contract, as he signed a four-year, $160 million deal to remain with the Cowboys. In his press conference to announce the contract, the 27-year-old addressed those who thought he gambled on himself, and he thanked God for the position he's in.
Signed Dak ✔️ pic.twitter.com/Kb2PkvCC8r

— Dallas Cowboys (@dallascowboys) March 10, 2021
"To me, it wasn't a gamble," Prescott said. "So even sitting there, holding my leg or whatever on the field, trying to put it back into place, or later on being in the hospital and waking up from surgery, that's just what God's thrown at me. If you've known my life, if you've known my story, whatever circumstance that is, I'm going to take it with a smile and be thankful that God has put me in this position to overcome it, to be an example to others."
Later in the press conference, Prescott described how he relied on faith during the contract process, and how he always lives by faith.
Click here to read more.
SOURCE: Sports Spectrum, Jon Ackerman