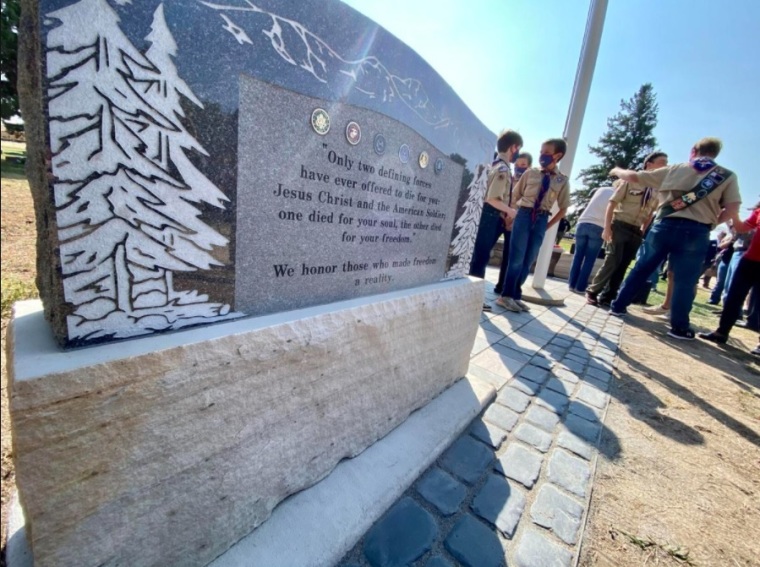 A Colorado town has refused to take down a veterans' memorial following complaints from a church-and-state watchdog group that's opposed to the monument because it includes a Christian message.
Last year, the Town of Monument had a veterans' memorial erected in its official cemetery, which was designed by teenager Michael Carlson, an Eagle Scout, who raised some $46,000 in private donations for the project.
The memorial included a plaque that read, "Only two defining forces have ever offered to die for you, Jesus Christ and the American soldier. One died for your soul, the other died for your freedom. We honor those who made freedom a reality."
Click here to read more.
SOURCE: Christian Post, Michael Gryboski