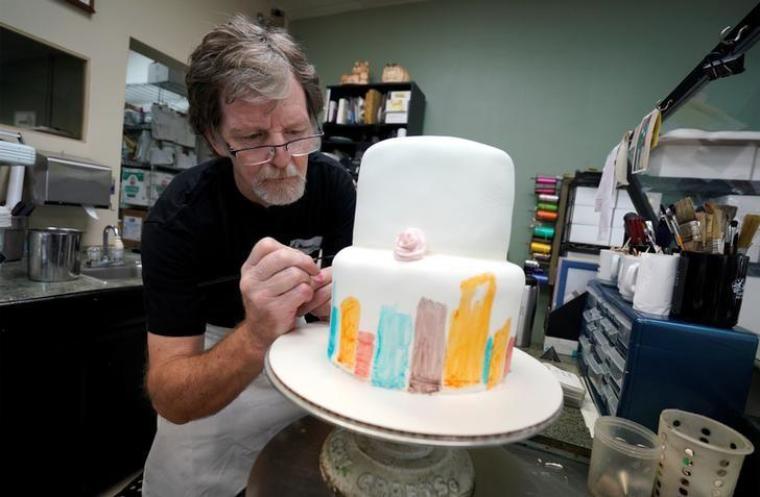 Colorado baker Jack Phillips was back in court Monday in a lawsuit brought by a transgender activist attorney who alleges Phillips violated state law by refusing to make a cake celebrating a gender transition.
Filed in state court, a transgender-identified male named Autumn Scardina attempted to order a birthday cake celebrating a gender transition on the same day in 2017 that the U.S. Supreme Court agreed to hear Phillips' previous case, a dispute litigated in federal court which centered around his refusal to bake a custom cake for a same-sex couple in 2012.
Phillips eventually won his case at the Supreme Court in a 7-2 victory on narrow grounds in 2018 in Masterpiece Cakeshop, LTD et al. v. Colorado Civil Rights Commission.
Click here to read more.
SOURCE: Christian Post, Brandon Showalter