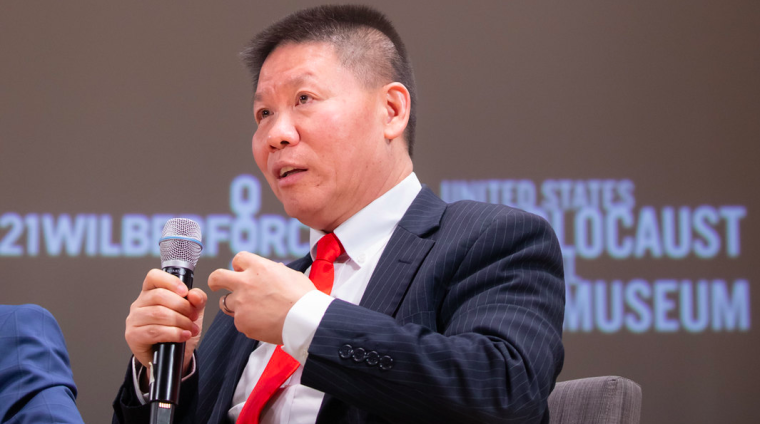 Chinese-American pastor and China Aid founder Bob Fu has been granted a restraining order from protestors who gathered outside his home last year, forcing the family to remain in protective custody for several months.
In an email sent to The Christian Post, Fu, whose human rights organization is dedicated to exposing religious persecution by the Communist Party in China and to promoting religious freedom for all in that country, revealed that after weeks of harassment, protestors finally left his family home in Midland, Texas.
Fu said that a federal judge had issued a restraining order in February barring them from approaching Fu, his family, or the staff of China Aid. A copy of the restraining order given to CP names Chinese billionaire Miles Kwok, also known as Guo Wengui — who Fu said paid protestors to stand outside his home from early October through January — Wengui's media company, GTV Media Group; and Saraca Media Group, Inc.
Click here to read more.
SOURCE: Christian Post, Leah MarieAnn Klett