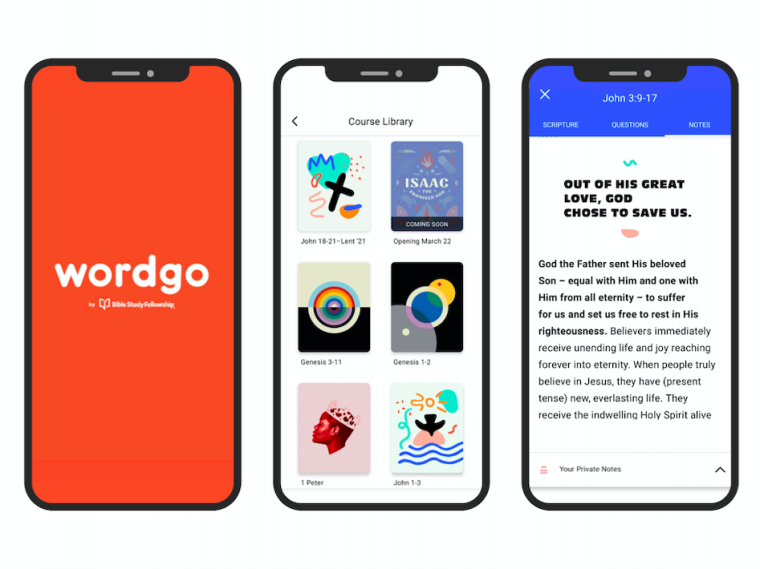 To combat the trend of decreasing Bible engagement amid the COVID-19 lockdowns, Bible Study Fellowship has created a new app that offers ready-made Bible studies for those looking to increase their spiritual fitness and study Scripture, either physically or virtually, with those in their communities.
Launched late last year, the free WordGo app offers a COVID-safe solution for Christian communities worldwide, providing 13 courses, innovative learning plans, trusted commentary, planning tools, and a variety of study guides.
In an interview with The Christian Post, Simon Lennox, director of WordGo, explained that app creators wanted to take the Bible Study Fellowship four-fold approach to studying Scripture and move it to the digital space, creating a way for people to start a small group Bible study resourced with BSF materials.
Click here to read more.
SOURCE: Christian Post, Leah MarieAnn Klett