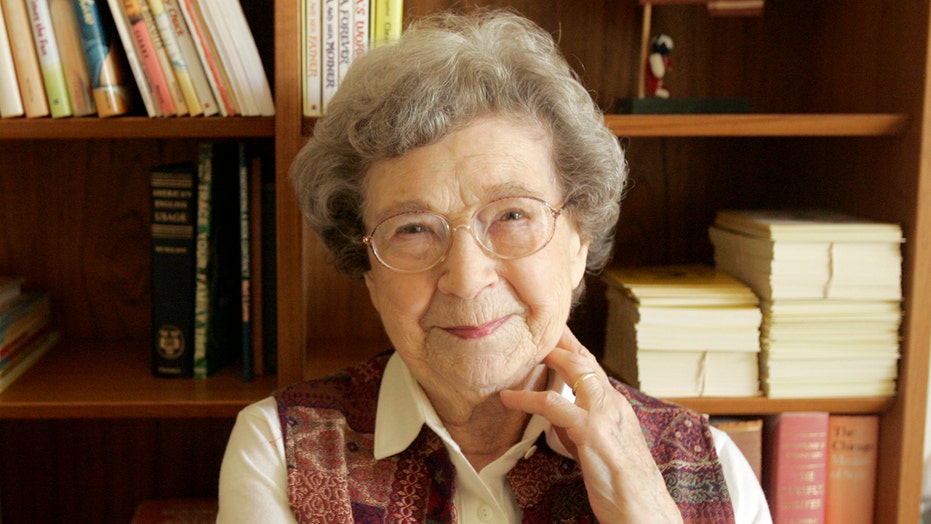 Children's author Beverly Cleary died Thursday in Carmel, Calif., her publisher HarperCollins said. She was 104 years old. Cleary was the creator of some of the most authentic characters in children's literature — Henry Huggins, Ralph S. Mouse and the irascible Ramona Quimby.
Generations of readers tore around the playground, learned to write in cursive, rebelled against tuna fish sandwiches and acquired all the glorious scrapes and bruises of childhood right along with Ramona.
Cleary's simple idea — to write about the kids in her own neighborhood — ensured that her books have never gone out of print.
"I think children want to read about normal, everyday kids. That's what I wanted to read about when I was growing up," Cleary told NPR's Linda Wertheimer in 1999. "I wanted to read about the sort of boys and girls that I knew in my neighborhood and in my school. And in my childhood, many years ago, children's books seemed to be about English children, or pioneer children. And that wasn't what I wanted to read. And I think children like to find themselves in books."
Her writing style — clear, direct, uncomplicated — mirrored the author's own trajectory. Cleary was still a young girl when she decided to become a children's book author. By the 1940s she'd become a children's librarian in Portland, Ore., and she remembered boys in particular would ask her: "Where are the books about kids like us?"
There weren't any, so she sat down and wrote Henry Huggins, her first book about a regular little boy on Klickitat Street in Portland. Henry Huggins was a hit upon first printing, but her readers wanted to hear more about the little girl who lived just up the street.
Ramona Quimby, the most famous of all of Cleary's characters, was unforgettable. Mischievous, spunky and a hater of spelling, Ramona would be the first to tell you she's not a pest — no matter what anyone (especially her older sister Beezus) says. In the opening chapter of Ramona the Pest, Ramona responds to her big sister:
"I'm not acting like a pest, I'm singing and skipping," said Ramona, who had only recently learned to skip with both feet. Ramona did not think she was a pest. No matter what others said, she never thought she was a pest. People who called her a pest were always bigger, so they could be unfair.
Click here to read more.
SOURCE: NPR, Zoe Chace