This week on February 25, Jews around the world will celebrate the Holiday of Purim, which commemorates events chronicled in the biblical book of Esther. In our darkest days, if understood correctly, this fascinating story can serve as a beacon of hope and an inspiring call to action. The message of Esther is more relevant today than ever before.
The story takes place more than 2,000 years ago, while the Jewish people lived in Persian exile under the rule of King Xerxes. The king chose Esther, a young Jewish orphan, to be his wife. Under the direction of her Uncle Mordecai, Esther kept her Jewish identity secret. While Esther was queen, a wicked man named Haman plotted to kill all the Jewish people, and through a series of deceptions was granted permission by the king to do so.
Mordecai informed Esther of the threat and instructed her to go before the king and beg for mercy for her people. But Esther knew that anyone who appeared before the king without being summoned would be put to death unless the king favored them.
Click here to read more.
SOURCE: Christian Post, Yael Eckstein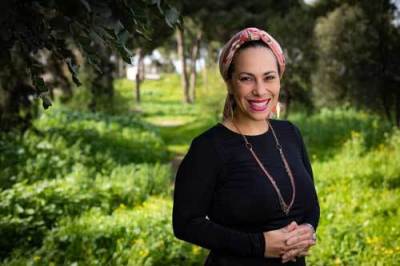 Yael Eckstein is the president of the International Fellowship of Christian and Jews. As President of The Fellowship, she also holds the rare distinction of being a woman leading one of the world's largest, religious not-for-profit organizations, having raised $1.8 billion — mostly from Christians — to assist Israel and the Jewish people. She is the author of the newly released "Generation to Generation: Passing on a Legacy of Faith to our Children.