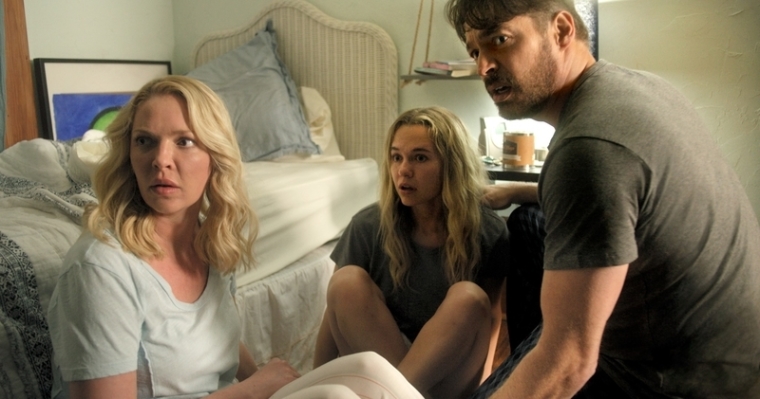 "Fear of Rain," the new psychological thriller starring Harry Connick Jr. and Katherine Heigl, seeks to remove the stigma surrounding mental illness and promote greater empathy and understanding in society, according to the film's stars and director.
From Lionsgate, "Fear of Rain" follows Rain Burroughs (Madison Iseman), a teenage girl diagnosed with schizophrenia. Every day, Rain must decipher whether the disturbing images, harrowing voices, and traumatic feelings she experiences are real or conjured up in her mind.
Against the will of her well-meaning parents (Heigl and Connick Jr.), Rain begins investigating the suspicious shadows and cries she hears from her neighbor's attic, enlisting the help of her classmate, Caleb (Israel Broussard).
Written and directed by Castille Landon, "Fear of Rain" is both a psychological thriller and a moving drama that provides insight into a mental illness that carries a pervasive social stigma.
"There is such a stigma attached to mental illness," Landon told The Christian Post. While there's a "shifting toward accepting" mental illnesses like depression and bipolar, schizophrenia "is still sort of on the fringe," she said.
Watch Castille Landon discuss "Fear of Rain" with CP below:
Click here to read more.
SOURCE: Christian Post, Leah MarieAnn Klett