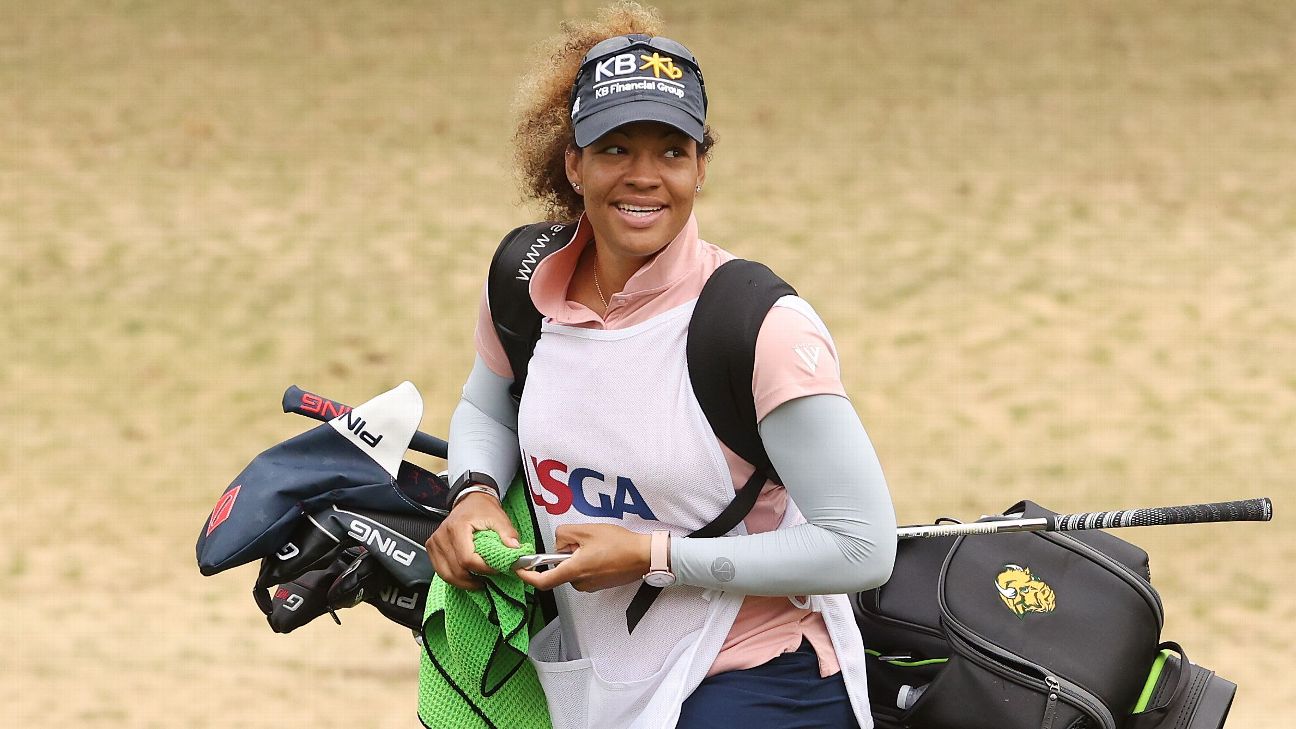 As a young girl in the Bahamas, Taneka Mackey had dreams of being a professional basketball player. She only started playing golf because the Bahamas Golf Federation was trying to get more kids involved in the sport. Basketball was still the focus, golf was the hobby.
Mackey was good enough at basketball to play collegiately at Pensacola (Fla.) Christian College. But she was even better at golf.
When Redlands Community College in El Reno, Oklahoma, offered her a golf scholarship, she decided to make the switch. Soon, Mackey's dream became to represent the Bahamas in an LPGA event.
Her opportunity came at the 2013 Pure Silk-Bahamas LPGA Classic. A spot was going to a Bahamian player and Mackey wanted it. Because she was a collegiate student-athlete at the time, accepting the invite would mean forfeiting her amateur status and losing her scholarship. Mackey couldn't bring herself to make that sacrifice.
Wanting to be involved in the tournament anyway, she volunteered and was asked to caddy. Four years later, she caddied at the same tournament for golfer Amy Olson. The two immediately hit it off.
"The connection was instant," Mackey (née Sandiford) said in a first-person piece for ESPN. "It felt like a friendship that you've fostered for years. But it also felt like a turning point for me. I finally felt like this is what I was meant to do."
By 2018, she was caddying for Olson almost full-time. That November, Mackey suffered a seizure while out running and was rushed to the hospital. In spite of what she'd just gone through, Mackey found peace and gratitude by reflecting on the ways God has blessed her.
Click here to read more.
SOURCE: Sports Spectrum, Joshua Doering