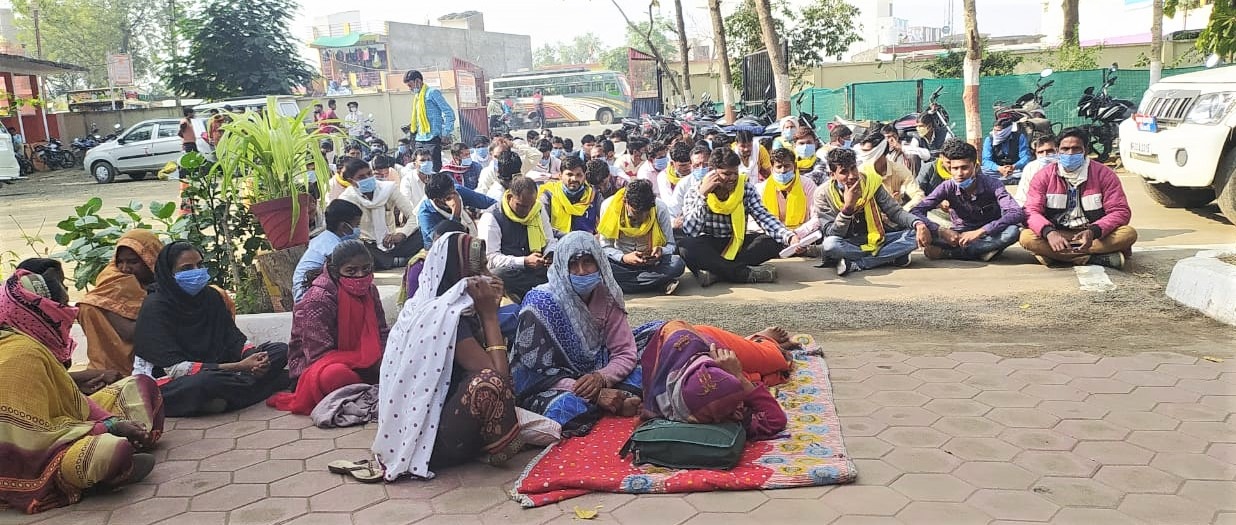 Leela Bai, eight months pregnant, rushed outside a house she was visiting in central India after hearing the commotion of a Hindu extremist mob attacking tribal Christians preparing to celebrate the New Year.
The mob pushed her down and kicked her stomach until she fell unconscious, and later that evening she miscarried on the way to a hospital – which declined to give her any care, she said. Scores of tribal Christians planning to celebrate New Year's Eve with a thanksgiving service instead spent the night in the mountains where they had fled to save their lives.
"My baby died in my womb after they pushed me down and kicked my stomach," the 25-year-old Bai said as she wept.
Accusing the tribal Christians of converting people, the 30 Hindu extremists were carrying wooden batons and stones as they attacked the Christians in Dewada village, Barwani District, sources said.
"Will you people never learn?" members of the mob said, according to the homeowner, Sardar Vaskale. "We will not let you conduct the prayer meeting, nor will we let you slaughter the goat; you are carrying out conversions."
Dividing themselves into groups, the Hindu extremists took Vaskale to one side and began to beat him while another group approached the women and girls, seized their mobile phones and began sexually harassing them, survivors said. Another group entered Vaskale's house and began to open and search the luggage of the Christian guests, including girls ages 15 and 17. They also thoroughly searched his house.
Vaskale and a visiting pastor had organized a church service of thanksgiving and prayer and had obtained permission for a gathering of more than 100 people. The New Year's Eve service planned from 8 p.m. to 1 a.m. was open to all, and celebration meal was planned for the afternoon of Jan. 1.
Click here to read more.
SOURCE: Morning Star News