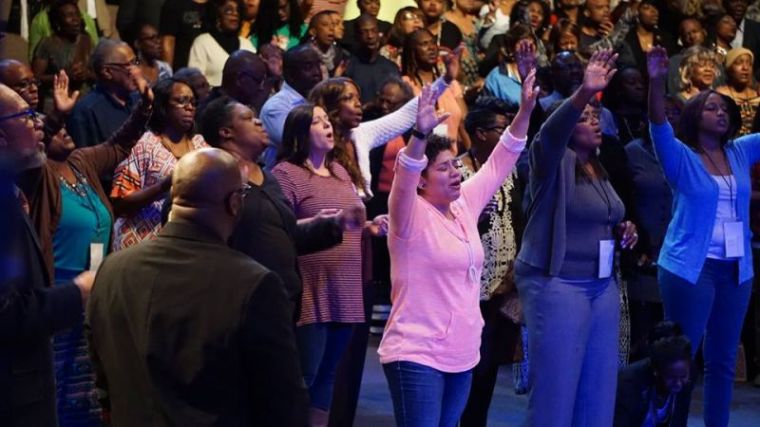 While most black Americans believe historically black congregations should become more racially and ethnically diverse, the majority prefer to attend predominantly black congregations that feature distinctive expressions of worship like praying in tongues.
The observation was among the key findings of a Pew Research Center survey of 8,660 black Americans, conducted from Nov. 19, 2019, to June 3, 2020. The study is the Pew Research Center's first large-scale, nationally representative survey designed primarily to help understand distinctive aspects of the religious lives of black Americans.
On the issue of diversity, while 61% of black Americans say their historically black congregations need to be more diverse and the race of attendees wasn't a priority, the survey showed that most black Americans are drawn to black churches for reasons beyond race.
"Sermons are a prime example: Black Americans who attend black Protestant churches are more likely to say they hear messages from the pulpit about certain topics — such as race relations and criminal justice reform — than are black Protestant churchgoers who attend multiracial, white or other race churches," researchers said.
The distinctive worship style of black churches is also noted as a compelling attraction.
Click here to read more.
SOURCE: Christian Post, Leonardo Blair