As I have been addressing the failed Trump prophecies, some Christian leaders have challenged me, saying I am not going far enough. Instead, they believe, to be scripturally accurate, I must brand anyone who prophesies falsely a "false prophet."
To quote the words of one pastoral couple who graciously challenged me, "We would respectfully ask that Dr. Brown repent of his defense of these false prophets and false teachers, adding fanciful ideas to the word of God in the process – and publicly call for the removal of the false prophets from their pulpits, the same as we would expect him to do if these popular teachers were engaged in adultery, sexual immorality, or other grievous sin. False teachers are said to be 'deceiving and being deceived' at the same time. (2 Timothy 3:13)"
But that's the thing. I have not defended those who prophesied falsely. I have called for accountability, and I have done so in very clear, strong terms.
That being said, the error of those who inadvertently prophesied falsely is not equivalent to "adultery, sexual immorality, or other grievous sin," as I'll explain.
As for my so-called "fanciful ideas," apparently this couple is referring to my belief that there is a difference between a true Christian prophesying falsely (or, a true Christian falsely claiming to be a prophet) and a "false prophet."
I base this on the words of Jesus, who said, "Watch out for false prophets. They come to you in sheep's clothing, but inwardly they are ferocious wolves. By their fruit you will recognize them. Do people pick grapes from thornbushes, or figs from thistles? Likewise, every good tree bears good fruit, but a bad tree bears bad fruit. A good tree cannot bear bad fruit, and a bad tree cannot bear good fruit" (Matthew 7:15-18).
These people are not sincere believers who mistakenly claim inspiration for their words. They are deceivers and liars, bad trees bearing bad fruit.
Jesus also described them as deceivers, even miracles workers, who would lead people astray, putting them in the same class as false messiahs (see Matthew 24:11, 24).
This is in keeping with the character of false prophets in the Old Testament. They either led Israel into idolatry, prophesying in the name of false gods. Or they led Israel into sin and disobedience, prophesying falsely in the name of the true God.
As the Lord said through Jeremiah, "Among the prophets of Samaria I saw this repulsive thing: They prophesied by Baal and led my people Israel astray. And among the prophets of Jerusalem I have seen something horrible: They commit adultery and live a lie. They strengthen the hands of evildoers, so that not one of them turns from their wickedness. They are all like Sodom to me; the people of Jerusalem are like Gomorrah" (Jeremiah 23:14-15).
Click here to read more.
SOURCE: AskDrBrown.org, Michael Brown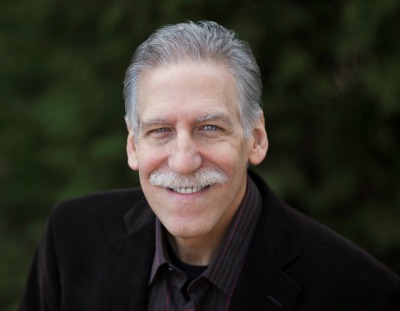 Dr. Michael Brown (www.askdrbrown.org) is the host of the nationally syndicated Line of Fire radio program.  He holds a Ph.D. in Near Eastern Languages and Literatures from New York University and has served as a professor at a number of seminaries. He is the author of 40 books.  Connect with him on Facebook, Twitter, or YouTube.