In case you haven't heard, some QAnon conspiracy theorists believe that Trump will be inaugurated on March 4. In fact, there is so much internet buzz about this that National Guard troops in D.C. have been put on standby as a precaution. After what happened on January 6, the obvious strategy is better be safe than sorry.
But is there reason for concern?
Last Friday, I tweeted, "I was asked by a reporter today if I knew of any major Christian leaders who are peddling the QAnon conspiracies. Honestly, the only ones I could think of are fringe. However, the TALKING POINTS of Q seem to have filtered down into many within the Body. Do you agree?"
Some of the affirmative responses included: "Yes, I agree. The talking points of Q have filtered down into many within the body, and it's sad."
How Pervasive are QAnon Ideas in the Church?
And, "Ex Trump supporter, I tried warning about it on FB including your page. You have loads of those following you. They quote bible scriptures with their conspiracies. But that is how Satan works mix truth with lies. I woke up. I was met w/ fierce pushback when speaking truth."
And, "I'm an elder at a small church in the Midwest and QAnon ideas are embraced by close to 1/4 the congregation."
And, "Yes. I have it in my church and my church is healthy and somewhat educated… very strange."
And, "Actually, Michael, I have found a lot of family and friends getting involved in these kinds of ideas largely because they don't trust the media at all-left or right, not even Fox News. That leaves the door open for the Qanon types to be their source of news."
Regarding March 4, one woman tweeted this in response to my question: "We found out on Sunday that a member of our church believes that Trump will take over on March 4th through violent means. It was surprising and distressing. He is not a violent man."
Perhaps these beliefs are more pervasive than we know, especially among the more fringe, hyper-nationalist types.
And when we consider that a new survey indicates that 3 in 5 white evangelicals do not believe that Biden was legitimately elected, it's not hard to see how, among the more disaffiliated and disgruntled, more extreme theories are being embraced. In their fervent attempt to reject the "fake news" of the left, they embrace alternative falsehoods on the right. Put another way, these extremists run to the new fake while running from the old fake.
Click here to read more.
SOURCE: Stream.org, Michael Brown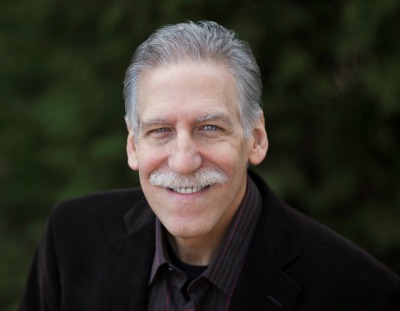 Dr. Michael Brown (www.askdrbrown.org) is the host of the nationally syndicated Line of Fire radio program.  He holds a Ph.D. in Near Eastern Languages and Literatures from New York University and has served as a professor at a number of seminaries. He is the author of 40 books.  Connect with him on Facebook, Twitter, or YouTube.