I don't know what former President Trump's future may hold or what his political aspirations may be. But I do know this: I will not be focused on his every move. I will not be looking to him to revamp the Republican Party or save America. And while it is possible he will do much good for both his party and the nation in the days ahead, I suggest that we take our focus off Donald Trump. It is time to move on.
Again, I'm neither discounting nor inviting another Trump run in 2024. Instead, my emphasis is on the word "focus."
Who Has Had Our Focus?
Trump has been at the center of many of our lives for the last 5 years, and not just politically.
He has been the subject of many a family discussion (not to mention divided quite a few families, too). He has filled our news feeds. He has dominated our social media pages. He has flooded our TV screens.
But elections are over. The impeachment trial has ended. Trump is not front and center in the news. Now is the perfect moment to move on. The spell of Trumpmania has been broken.
There is life beyond Trump, politics beyond Trump, economic challenges beyond Trump, immigration issues beyond Trump, culture wars beyond Trump, international problems (and solutions) beyond Trump.
And, from a spiritual standpoint, a thousand times over, there is life — and ministry and calling and service and all kinds of fruitful activity — beyond Trump.
The "Second Coming of Trump" Should Not Have Our Hearts
That's why I tweeted, "I don't know what former President Trump's future political plans are, and it's way too early to talk about 2024. But this much I can say for sure: the focus of my life is on the Second Coming of Christ, not the second coming of Trump. Only One has preeminence in my heart."
To be clear, I do not claim to be a political pundit. My commentary on political issues is devoted to the intersection between politics, culture, morality and spirituality.
Others can offer sage advice on what is best for the future of the Republican Party. Others can envision what role for Trump is best.
What I can say is that, from a spiritual perspective in particular, Trump has been a great distraction (and for that, I blame us, not him). Perhaps you're recognizing that now?
In the past, as fellow-believers, we used to debate points of doctrine. Instead, for the last 5 years, we have debated Trump.
Our social media pages were once filled with scripture citations and inspirational quotes. For the last 5 years, they have been filled with stories about Trump and the latest political news.
Click here to read more.
SOURCE: Stream.org, Michael Brown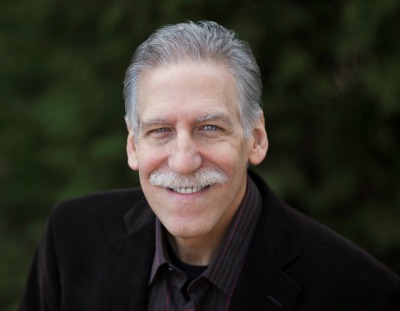 Dr. Michael Brown (www.askdrbrown.org) is the host of the nationally syndicated Line of Fire radio program.  He holds a Ph.D. in Near Eastern Languages and Literatures from New York University and has served as a professor at a number of seminaries. He is the author of 40 books.  Connect with him on Facebook, Twitter, or YouTube.