Did you ever wonder why Paul wrote, "Do not despise prophecies," or as others translate, "Do not treat prophecies with contempt" (1 Thessalonians 5:19)? Why would any Christian be tempted to despise prophetic words?
The answer is that prophecy can be obscure. Or confusing. Or complex.
Or it can appear to be inaccurate, only to come to pass differently than we expected or have a different application than we understood.
Or it can make us uncomfortable, revealing areas we would rather leave covered over.
And in the case of New Testament prophecy, when every believer can potentially prophesy, it often needs correction and guidance. It is sometimes flatly wrong, with people claiming inspiration without really having it.
That's why Paul's full exhortation included these injunctions: "Do not quench the Spirit. Do not treat prophecies with contempt but test them all; hold on to what is good" (1 Thessalonians 5:19-21).
Today, when the failed Trump prophecies have gained much notoriety and when prophecy itself is getting a bad name, it's important we heed all of Paul's words.
Yes, by all means, we must test everything and hold to the good. But we must not throw out the baby with the bathwater, thereby quenching the Spirit and holding prophecies in contempt. We must welcome the voice of the Spirit while rejecting both the flesh and other counterfeit spirits.
Avoid the Two Extremes
Unfortunately, as is often the case in the Body, we go to one of two extremes when it comes to the things of the Spirit. We either reject everything that claims to be charismatic, labeling it heretical or dangerous or unbiblical. Or we embrace everything that claims to be from the Spirit, including the heretical or dangerous or unbiblical.
Paul urges us not to be guilty of either of these errors.
Yes, he tells us, prophetic ministry continues to this day, and his exhortation to pursue the gift of prophecy remains as relevant as ever. As he wrote to the Corinthians, "Follow the way of love and eagerly desire gifts of the Spirit, especially prophecy." And, "Therefore, my brothers and sisters, be eager to prophesy, and do not forbid speaking in tongues" (1 Corinthians 14:1, 39).
These are precious gifts that can be of great value to the Body to the point of saving someone's life. They can even be used to bring lost sinners to the Lord (see 1 Corinthians 14:24-25).
Click here to read more.
SOURCE: Stream.org, Michael Brown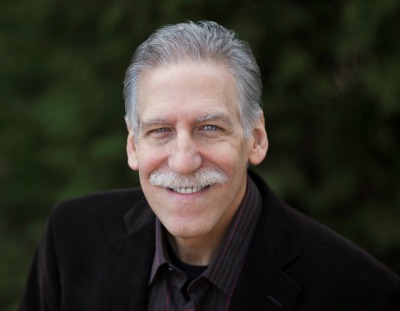 Dr. Michael Brown (www.askdrbrown.org) is the host of the nationally syndicated Line of Fire radio program.  He holds a Ph.D. in Near Eastern Languages and Literatures from New York University and has served as a professor at a number of seminaries. He is the author of 40 books.  Connect with him on Facebook, Twitter, or YouTube.