Did you ever hear the song that begins with the words, "We are one in the Spirit, we are one in the Lord"? The lyrics are very simple, with the repeated refrain, "And they'll know we are Christians by our love, by our love, Yeah they'll know we are Christians by our love." Today, we might want to change that refrain to "they'll know we are Christians by our hate, by our hate." We have become terribly disfigured in recent years, in many ways, the opposite of God's intent. How on earth did this happen?
If you don't believe me, visit some of our personal, Bible-affirming, Jesus-believing social media pages, where we savage each other and attack each other and spread hearsay and even lies about one another with reckless abandon. They are hate-filled pages, pages filled with venom and poison, yet pages that ultimately reflect what is in our own hearts. I ask again: how on earth did this happen?
What is in Our Hearts?
To give one recent, case in point, when my younger colleague Jeremiah Johnson publicly apologized for wrongly prophesying Trump's reelection, he received a torrent of hate mail of the basest sort, almost all of it from professing Christians.
This is the fruit of the Spirit? This is the result of our fellowship with God? This is what happens when we are changed into the likeness of Jesus? Obviously not.
Yet I see this every day. We are vile. We are vicious. We are mean-spirited. We treat each other with disrespect and disdain. There is little honor. Little humility. Little grace.
Speaking of the Other Side as Demons Worthy of Our Ridicule
Perhaps worse still, we have been taught to hate and we have found justification for our hatred. After all, the Democrats (or Republicans or whatever people have our ire at the moment) are downright demons. They are Satan incarnate. They are pure evil. They deserve nothing but damnation. They are worthy of our ridicule.
To treat them with even a modicum of decency is beneath our high Christian calling, a calling we now demonstrate by our condescending, cruel, mocking and merciless attitudes. Oh, how holy we have become!
The truth is that we can hate sin without becoming hateful. We can stand against corruption and evil without becoming vile. We can even be righteously indignant without becoming venomous.
When We Get in the Flesh
Yet we get in the flesh and violate hundreds of scriptural exhortations, all while puffing out our self-righteous chests. This is a stench in God's nostrils.
At all points, God calls us to speak the truth in love.
At all points, God calls us to exercise self-restraint.
At all points, God calls us to follow the example of Jesus.
Click here to read more.
SOURCE: Stream.org, Michael Brown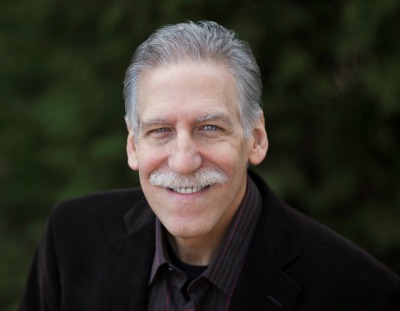 Dr. Michael Brown (www.askdrbrown.org) is the host of the nationally syndicated Line of Fire radio program.  He holds a Ph.D. in Near Eastern Languages and Literatures from New York University and has served as a professor at a number of seminaries. He is the author of 40 books.  Connect with him on Facebook, Twitter, or YouTube.