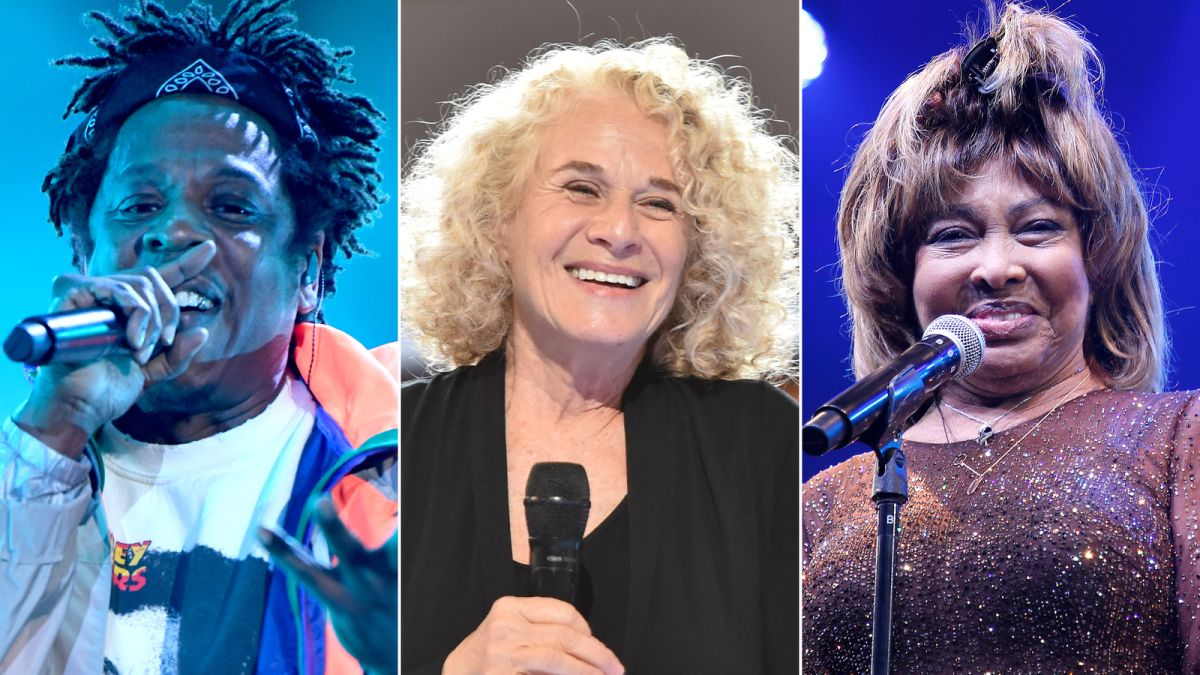 The Rock & Roll Hall of Fame has announced 16 nominees for its 2021 class of inductees, offering some satisfaction at last for fans who have long lobbied to see the Go-Go's and Iron Maiden get on the ballot, while Foo Fighters and Jay-Z made it into contention in their very first year of eligibility.
Jay-Z and Foo Fighters both released debut albums in 1995, landing them in the eligibility zone that requires nominees have a catalog dating back at least 25 years. Nominees making their first appearance on the ballot despite being previously eligible include Fela Kuti and Dionne Warwick, in addition to Iron Maiden and the Go-Go's.
Returning to contention after having been previously nominated: Mary J. Blige, Kate Bush, Devo, Chaka Khan, Carole King, LL Cool J, Rage Against the Machine, Todd Rundgren and Tina Turner.
The ultimate inductees for the 36th annual class will be announced in May, with honors set for the fall. The Hall is still hoping that the COVID situation will improve to allow for a live induction ceremony in the fall, after last year's class had to settle for a taped HBO special.
Of the long-eligible veterans appearing on the ballot for the first time, the Go-Go's are probably the artist whose previous omission has sparked the most consternation and controversy in the rock community. Especially within the last year, there was a renewed abundance of head-scratching over why the most successful all-female rock band of all time had never been counted sufficiently influential to get at least a nod for the Hall. That subject came up in the acclaimed 2020 Showtime documentary "The Go-Go's," the impact of which might have finally been felt by the Hall's nominating committee.
Three of this year's nominees are already in the Rock & Roll Hall of Fame in different capacities. Foo Fighters' Dave Grohl already has his trophy as a member of Nirvana. Turner was previously honored as half of the duo Ike and Tina Turner. King was previously inducted along with former husband and collaborator as a songwriter, having been given the Ahmet Ertegun Award that goes to honorees outside the performance realm back in 1990.
For King, news of her nomination arrives on the 50th anniversary of the release of the singer-songwriter's landmark 1971 album, "Tapestry." King, who turned 79 Tuesday, is the return nominee who has gone the longest since previously appearing on the ballot; she was last up for Hall of Fame induction as a performer back in 1989.
Click here to read more.
SOURCE: Variety, Reuters, NBC News